The alleged missing 300 Level mass communication Student has come out to clear the air that she wasn't missing, she stated that her phone was bad that was the reasons her number wasn't reachable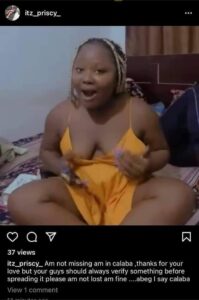 This was revealed in a short video she made through her personal Instagram page and her WhatsApp status.
"I am alive please stop posting bad things about me.. Thanks for the love my phone was bad that is why i was not connected". she posted.