According to Mrs. Hauwa Adam Nuru, "I want to clarify for the avoidance of doubt that I am still very much with my husband.
This fake news was published by an online newspaper in a calculated attempt to further demonise my beloved husband and a loving father.

Let me reiterate that at no time did I contemplate leaving my matrimonial home or filing for divorce as no grounds exist for such"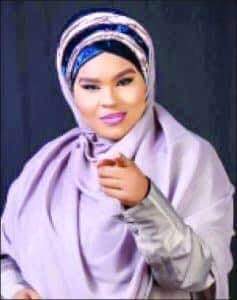 NO AFRICAN WOMAN WILL DIVORCE HER HUSBAND ON THE GROUNDS OF INFIDELITY.