Ghanaian media personality, Bridget Otoo has come out to reveal what she needs in a man before she can get married.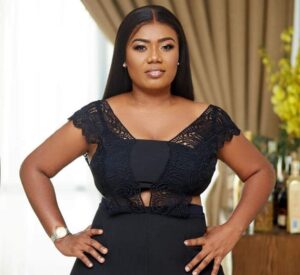 According to Otoo, who works for Metro TV, she's looking for a man who is willing to cook and clean all day.
Bridget, aged 37, has in the last couple of years received heat online for her single status and her constant advocacy for the LGBTQI society in Ghana.
She took to Twitter to disclose that she doesn't know how to cook therefore she would be willing to give any man a chance should he accept her proposal of cleaning and cooking 24/7.
She wrote;
'I'm looking for a Ghanaian man, marriageable material who can cook and clean 24/7 to marry.