After almost two years in detention, Ramon Abass Olorunwa aka Hushpuppi will know his fate on Valentine's Day, February 14th, according to new report allegedly confirmed by the U.S. Department of Justice.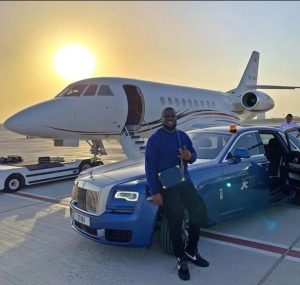 "We expect him to be sentenced on February 14," Thom Mrozek, Spokesperson of the U.S. Attorney's Office for the Central District of California reportedly said.
The anticipated sentence is coming exactly three years after Hushpuppi collided with a Canadian co-conspirator and North Korean military hackers – Jon Chang Hyok, 31; Kim Il, 27; and Park Jin Hyok, 36; to pull a $14.7 million cyber-heist on the Bank of Valetta, Malta's oldest financial institution, on February 13, 2019.