Are you blessed by God but you celebrate by putting a padlock over your massive beautiful gate with fierce looking security men barking our instructions asking people to stay clear?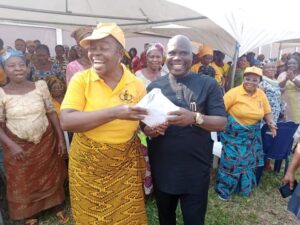 Are you with someone in a cozy hotel room, chilling out in a way to avoid your people?
In the whole of Abia state, this is one man whose gate is not locked and who kept reminding us " UTO UWA BU MADU" ( The sweetness of life is people).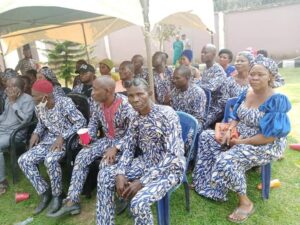 His name is Ncheta Elvis Omerekpe (OFOR NDI IGBO, ODOZI OBODO)
This is Christmas celebration 2020 at Umuakwu Nsulu, Isiala Ngwa North LGA, Abia state, the simple country home of Abia foremost philanthropist. The crowd was massive, estimated to be about 2000 and they are from all parts of Abia and beyond. Yet, no single person left without – Rice, cash, meat and some even decided to go with their own cow.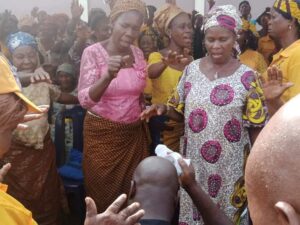 The pictures are many but just see few of them .