A domestic servant (houseboy) has murdered a young lecturer working with the Nnamdi Azikiwe University, Awka, Anambra State, according to reports from the area.
The incident happened at Ifite village in Awka, the state capital, on Friday night, July 14, 2023, according to an account of the tragedy by the news portal, 247Ureports.
The paper said it gathered that "the lecturer who belonged to the Psychology Department, simply identified as Chima, was murdered shortly after a brief argument with his houseboy, which led to a fight between the two.
"This was corroborated by videos currently trending on the social media, which show the suspect as he confessed to have truly killed the lecturer with a pestle."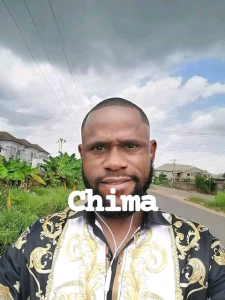 The suspect said in one of the videos: "When he came back, he told me to cook rice. And as I was cooking the rice, he asked me why I did not wash plates. I did not reply him anything. And then, he further asked why I wasn't responding to his question.
"In the process, he slapped me. But I told him I usually have ears problem, and that people don't slap me. As I was saying that, he angrily asked if I was still talking while he was talking. And therefore, he slapped me again, and brought out a cane and start flogging me all over.
"Then in the process, I got angry, and we started fighting. It was also in the process of that fight that I picked up the pestle in the kitchen and hit him on the head."
The suspect also confessed to have hit Chima with the pestle up to three times before he stopped, after he had fallen on the ground, in the pool of blood.
The video shows the deceased lying lifeless in the hospital bed, while his bereaved relatives gathered to behold and mourn him, alongside his friends and some hospital officials who we are also interrogating the suspect.
The suspect, according to 247Ureports, initially "denied knowing anything about Chima's death, but eventually confessed to the crime after he was tortured by the doctor on duty at the hospital that night."
"In his confessions, he first said that it was the girlfriend of the deceased who visited him that night that attacked him. However after some more tortures, he eventually confessed that he was the person who killed Chima with pestle," according to a source quoted by the portal.
It quoted another source close to the scene of the incident as alleging that suspect, who hails from Abakaliki in neighbouring Ebonyi State, "bruised the deceased's body with knife after hitting him to unconsciousness, so as to make it appear as if he was attacked by a third party."
The Anambra State Police Command has yet to comment on the matter.