A Frontline aspirant for Ethiope West Local Government Area Chairman Hon Ejiro Gray Okoro has congratulated a refine Journalist, erudite scholar and administrator, HRM Obokohwo Monday Whiskey on his election as the Paramount ruler as the Ovie – Elect of Idjerhe Kingdom.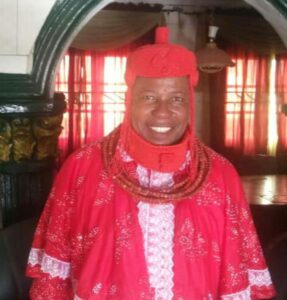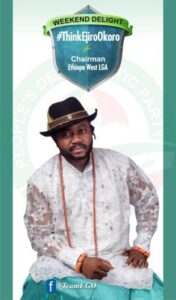 The Vibrant Young Aspirant described HRM Obokohwo Monday Whiskey as a quintessential and astute Leader who have impacted meaningfully in the lives of Citizens.
Hon Ejiro Okoro also used this Golden Opportunity to thank the traditional rulers for their wisdom, transparency and sagacity in the conduct of the election
Commending the transparent process that led to the emergence of the royal father after the demise of his predecessor, Ejiro offered his best wishes to the new monarch as he prepares to ascend the throne of his ancestors.
Hon. Ejiro Gray Okoro prayed for the success prosperity and long live of the Traditional Ruler.