A hit-and-run driver knocked down a senior officer with the Nigeria Police Force, Ondo State Command, on Ifon express road in Ose Local Government Area of the state, on Sunday.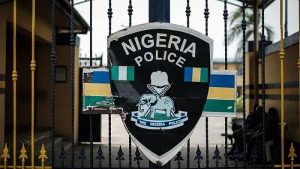 It was gathered that the officer, whose real names were yet to be disclosed was on a stop-and-check duty before he was killed.
The driver of the vehicle was said to have fled the scene immediately after the accident occurred.
Funmilayo Odunlami-Omisanya, Police Public Relations Officer (PPRO) in Ondo state, confirmed the incident in a brief chat with reporters in Akure, the state capital.
Odunlami-Omisanya said the deceased, an Assistant Superintendent of Police (ASP), was trying to stop the suspected vehicle when the driver swapped off the road and hit him.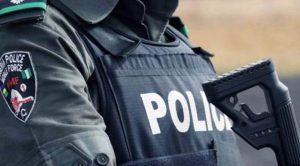 "The incident occurred when the police were trying to stop him (the driver), but he didn't stop because his vehicle was suspected.
"So, our officers were alerted on the highway but on getting to a particular place around Ifon, the driver swapped and hit an ASP and the officer died immediately. The driver, was, however, pursued and fortunately for us he (driver) was arrested by the military men at Sobe in Edo State," she added.
Ifon road – is one of the notorious routes in the state as it has been a nightmare for motorists and commuters following the activities of kidnappers.