Nsidibe Davies should have wedded Lizzy Damsel Etim on Sunday at Living Faith Church, Ibiaku Itam Itu LGA of Akwa Ibom unfortunately he died after a brief illness and was buried on Tuesday 14th day of November 2023 with his requiem mass at St Hillary Catholic Church,Ekit Itam.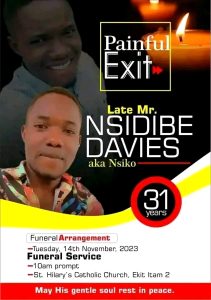 Simply identified as Nsidibe Aniekan Davies, was set to tie the knot with his fiancée on Nov 11, 2023 when illness took him away from his loved ones.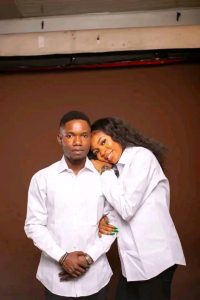 According to his wife post on Facebook, the deceased complained of headache and when he arrived at the hospital, he was diagnosed with Malaria, but the hospital refused to treat him, and he died as a result.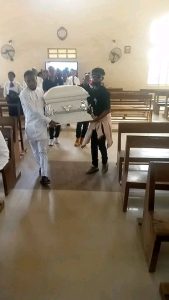 Friends of the bride also sympathize with her as one of the friends said the groom will be buried on the wedding day.