The Governor of Abia State, Mr Alex Chioma Otti has been asked to resign for demonstrating "gross lack of capacity to sustain the security and peace bequeathed to Abians by the last administration".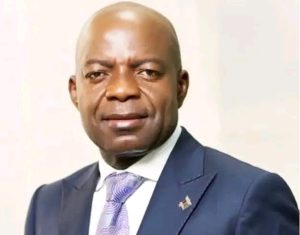 Making this demand, Abia Renaissance Movement, ARM, in a statement signed by its Convener, Comrade Ukachukwu Chinonso, and its Secretary-General, Comrade Mrs Maria Nwokoma, and made available to newsmen Sunday in Umuahia, said "the spate of car theft, kidnapping, armed robbery, murder and other violent crimes is nit only alarming but assuming even more dangerous dimensions everyday."
The group also noted that two journalists/radio pundits abd an Eze-Elect were among the latest victims of these crimes in just 24 hours.
"Our brother Steve Oko who is a journalist with Vanguard Newspapers and also a political analyst on radio, Joseph Ejindu, a popular public affairs commentator on radio, too and Chief Dan Silas, the Eze-Elect of Amawo Nkwo-Ogu are among several victims of these recent upsurge of violent crimes in the State.
"While Oko's car was stolen on Saturday from where it was parked in Umuahia, Joseph Ejindu was kidnapped alongside other passengers on his way from Aba to Umuahia. As if that was not enough, Chief Dan Silas was also kidnapped about 8:30pm somewhere around his country home in Amawo Nkwo-Ogu in Osisioma LGA and two men conveying people to a ceremony were ambushed and shot dead at the Lokpanta area of the state, all within 24 hours.
"Abians have never had it so badly. We are satisfied with our conscience because we raised the alarm of the consequences of several of Otti's ill-thought policies that can trigger crime so early into his administration. But we were called names, and today, the chicken seems to have come home to roost.
"So far, Mr Alex Otti has shown no capacity for public service leadership and we, as a matter of urgency, demand his resignation before the situation gets worse under him. As it is now, it seems Otti's campaign slogan of 'At Last, Help is Here', actually meant, 'At Last, Hell is Here'.
"Abians can no longer endure this raging hell", the statement concluded.