The CBN-Maize Anchor Borrowers program has been flagged off in Abia state. Performing the ceremony at Abia ADP premises on Thursday June 25, 2020 the Governor, Dr Okezie Ikpeazu represented by the Honourable Commissioner for Agriculture, Prof Ikechi Mgbeoji admonished farmers to take advantage of the program to improve their farming activities.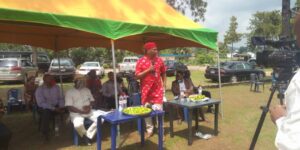 He commended the BOT member representing South East in Maize Association of Nigeria and the incumbent Program Manager Abia ADP, Hon Amanze Israel Izybest, for his role in facilitating the program which will inject well over one billion Naira into the rural economy of Abia state within the next one month.
Speaking during the program Hon Amanze Israel informed the audience that a total of 7,060 farmers were approved for maize groups in Abia State with each farmer receiving a little less than N200,000 in inputs and cash. He informed beneficiaries to look out for text messages from Unity Bank of Nigeria for Maize Association Nigeria MAAN and Ecobank of Nigeria for Maize growers and processors association of Nigeria MAGAPAN.
Hon Amanze informed Abia farmers that Rice and Cassava Anchor Borrowers are also being approved at the same time, all of them collectively injecting billions of Naira into Abia State Economy.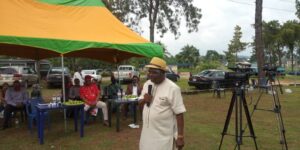 He thanked the governor, Dr Okezie Ikpeazu for creating the enabling environment for these programs.
The representative of Central Bank Mr Agler Celsus admonished Abia farmers to make best use of these facilities to improve their economy.
The state chairman MAAN Hon Onyekachi C Erondu thanked all who graced the occasion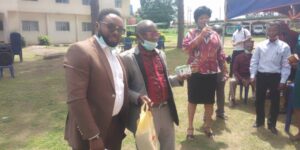 The ceremony was attended by representatives of Unity Bank, Nigeria Insurance company, the Research institutes, Chairman of All Farmers Association and representatives of farmers.