The National President of Oha Ukwa Ngwa Congress, Mr. Chinenye Emelogu, has joined the growing list of Abians that have continued to commend Governor Okezie Ikpeazu for embarking on projects aimed at improving the welfare of the people. Mr. Emelogu- a legal practitioner and Director of Contact and Mobilisation of Okezue Abia Campaign Organization in the 2015 general election, pointed out that the massive road projects being executed by the administration in all parts of Abia, would enhance trade and commerce in the state. The leader of Oha Ukwa Ngwa Congress gave the commendation while speaking with journalists in Aba.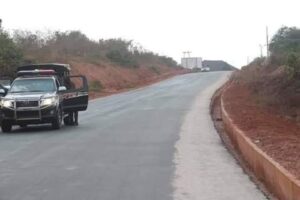 Mr. Emelogu who praised the governor for being a worthy son and good ambassador of Ukwa Ngwa people, said the present administration has completely departed from the old tradition of building what he described as "Dubai" roads. Dubai roads are poorly built roads that collapses few months after construction. He said the road projects being constructed by the Ikpeazu administration would stand the test of time.
"Before now, the past administrations that ruled the state constructed Dubai roads. All the roads built in the state between 1999 and 2007 didn't outlive that administration. The roads collapsed while they were still in office. The immediate past government could not do much in Aba and that was why it was difficult to convince the electorate in 2015 general election to vote for Governor Ikpeazu. In the past 16 years, roads in Aba were abadoned and nobody was bothered".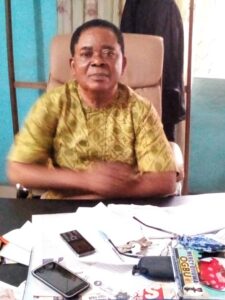 According to him, the current ruling party in the state, the Peoples Democratic Party (PDP) will still retain power in 2023, considering the achievements of Governor Ikpeazu.
"You will agree with me that whosoever emerges the governorship candidate of the PDP in 2023 will not encounter much difficulty in persuading the people to vote for the party. He continued "if the successive governments had done what Governor Ikpeazu is doing now, Abia would have been among the best in the South-east zone".
He said Oha Ukwa Ngwa Congress would continue to remain relevant in the Abia State political landscape even after the tenure of Governor Ikpeazu. Mr. Emelogu who described the organization as a child of circumstance, said it was formed as a result of the disagreement between former governor Orji Uzor Kalu and his deputy, Enyinnaya Abaribe. Both are current members of the upper chamber of the National Assembly.
"Oha Ukwa Ngwa Congress has been duly recognised during the present administration of Governor Okezie Ikpeazu. After 16 years of struggling for the emancipation of Ukwa Ngwa people, nobody bothered to look into the affairs of the organization".
The National President thanked the governor for providing employment for some of its members including the youths. Mr. Emelogu who urged the governor to do more for the members, noted that the administration has not considered it necessary to reward him for his sacrifices.
Oha Ukwa Ngwa Congress was formed after the restoration of democracy in 1999.