They Agriculture for Food and Job Project AFJP of the Fed Min of Agriculture in collaboration with state Agric Dev Program ADP is set to conduct a wholistic soil analysis across all Agricultural lands in Nigeria to determine soil nutrients status and detect mineral deficiencies in our farms for more effective fertilizer and Agricultural management plans.
This will be carried out as a follow up to the current farmers Registration that started last year.
Using data collected in the first phase of farmers enumeration and applying Artificial Intelligence, a list of farmers and their farm sites and a list of enumerators has been forwarded to the state ADPs for the project.
This was disclosed at a National meeting of Agriculture For Food And Job Plan of the Fed Ministry of Agriculture with ADP Program Managers of all the states and Implementation Partners held at ARMTII Abuja.

Making the disclosure Dr Ahmed Kassali in charge of AFJP revealed that a total of 5 million farmers were registered in the first phase of farmers registration.
He further revealed that the AFJP has concluded plans to support captured farmers with farm inputs as a form of interest free loans.. He expects this support to start before end of May 2021 and disclosed further that a total of 1.3million farmers out of the 5million registered were without BVN and has been sent back to the field for updates.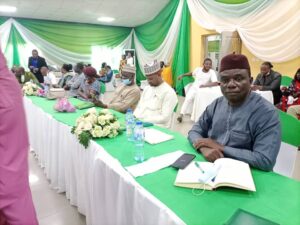 Dr Kassali announced that a second phase farmers registration will take place between May and June 2021 and will last exactly one month.
Speaking after The workshop the Program Manager Abia ADP informed journalist that Abia registered a total 85,650 farmers which is the highest figure in the South East and eulogized Abia Master Trainers and Enumerators for the feat.
He charged them to brace up for second phase enumeration, soils sample collection and distribution of input to ABIA farmers as soon as possible and thanked Governor Okezie Victor Ikpeazu for approving and facilitating full implementation of these programs in Abia state