Luck ran out of the young man who owns this MERCEDES BENZ 4MATIC just in front of Union bank junction Aba.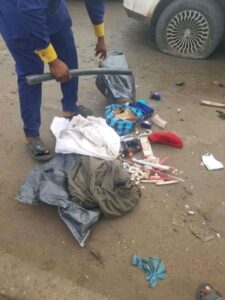 He should be in his late 20's with his fresh dreadlocks and tattoos all over his body.
An eye witness said he jumped out of his car at about 8pm last night shouting and then pulled off his clothes.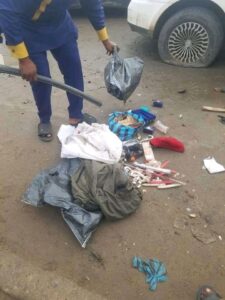 There were about three girls in the car who fleed the moment they noticed that their "DOINGS GUY" has ran mad.
He brought out his shrine box and scattered all his charms and diabolical items.
As at this morning while the RRS operatives were still parading him,he was still shouting in madness.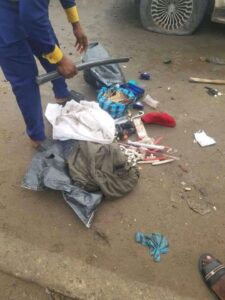 BE WISE