A group under the name " FRIENDS OF PROF. ERUGO has come together to organise a grand civic reception for the erudite man of letters and Professor of Law, Prof. Sam Erugo, who was recently ushered into the judiciary HALL OF FAME by his elevation to the prestigious position of SENIOR ADVOCATE OF NIGERIA.
The group therefore cordially invites you to the thanksgiving service and civic reception of Prof. Sam Erugo, SENIOR ADVOCATE OF NIGERIA (SAN)
Date and venue is on Sunday, 27th, December 2020. While the Church service is slated to hold at UNITED EVANGELICAL CHURCH, Abayi – Isingwa, Isiala Ngwa North LGA by 10am.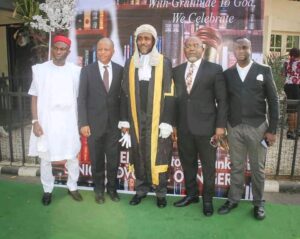 The reception will follow immediately after the service at Abayi Primary School field by 12 noon, under the Distinguished Chairmanship of Dr. John Chikezie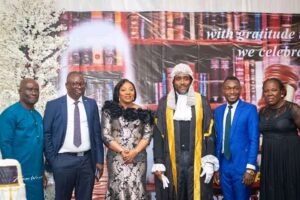 Signed:
COMMITTEE OF FRIENDS