With 35 years in tow, the Portuguese star Cristiano Ronaldo is already planning to close some stages in his career.
One of them is the one he played in the Portuguese national team, a team for which he is the top scorer and with which he holds two titles: Euro 2016 and the 2018/2019 UEFA Nations League.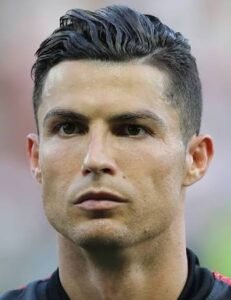 According to the British website Sportbible, the forward would have assured that
"the 2022 World Cup will be the last for me."
This is because, by that time (December 2022), 'CR7 ′ would be just two months away from turning 38, the retirement age of many professional players.
In addition to being Portugal's historic gunner (101 goals), Cristiano Ronaldo, he is also the player with the most games played for the Portuguese national team (167 games).
Since his debut in 2003, the 'Commander' has scored 43 national teams goals from all FIFA confederations.
Among the tournaments in which he represented his country are four World Cups, four European Cups, a participation in the Olympic Games, a Confederations Cup and two editions of the UEFA Nations League. In addition, he has also played more than twenty friendly matches.