Mark Zuckerberg launched his Instagram Threads on Wednesday, an app that is set to rival Twitter.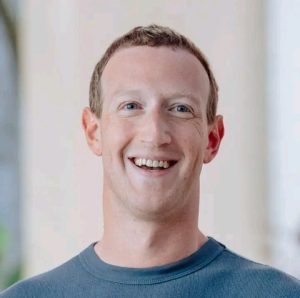 Over 10 million people have so far signed up with Threads.
Threads has been described as the biggest challenger to Elon Musk-owned Twitter, which has seen a series of potential competitors emerge.
The app went live on Apple and Android app stores in 100 countries at 2300 GMT on Wednesday, and will run with no ads for now.
Threads was introduced as a clear spin-off of Instagram, which offers a built-in audience of more than two billion users, thereby sparing the new platform the challenge of starting from scratch.
*Here are 10 things to know about Threads*
1. Threads looks nearly identical to Twitter in many ways. Users can post mostly text-based messages to a scrolling feed, where people who follow them and whom they follow can reply. People can also post photos or video to the app.
2. It is available for download for free from Apple's App Store and the Google Play store in the United States and roughly 100 other countries beginning on Wednesday. It has plans to expand further.
3. Threads will operate seamlessly with other platforms, which could appeal to creators and influencers so they do not have to start from scratch on each app.
4. Threads is positioned as an app where people can have real-time, public conversations with one another.
5. Threads will directly port users' existing Instagram followers and the following list, eliminating the need to build a community from scratch.
6. The platform allows users' posts to be up to 500 characters, including links, photos and videos running up to 5 minutes in length.
7. It allows users to follow and connect directly with their favourite creators and others who love the same things — or build loyal followers of their own to share their ideas, opinions, and creativity with the world.
8. Threads is closely connected with Instagram, and will likely experience similar character features of 125 caption characters, 150 characters for Bio, and 30 characters for user name.
9. It may likely not face reading limits but action limits of 500 actions a day (including following, unfollowing, and liking).
10. A privacy policy provided in the app store indicated that Threads may collect data from users related to a slew of categories: health and fitness, financial information, contact information, search history and purchases, among others.