For those that knows him, he goes by some many sobriquet, but the one that best captures the mood of his constituents now and indeed the good people of Abia Central Senatorial zone in this period of the global conoravirus pandemic is "Ekwueme Abia".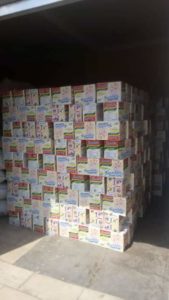 When Ugochukwu Emezie and Ifeanyi Umere told the constituents that Ochendo Abia is coming to alleviate their sufferings, occasioned by the deadly coronavirus, many had expected a huge response and finally a massive response did they get as the former Governor of Abia state and the Senator for Abia Central zone is walking the talk as palliative items are set for distribution.
This is in an effort to complement the efforts of the Federal and the state Government.
Therefore, the amiable Senator Representing Abia Central Senatorial District at the National Assembly Senator Theodore Orji also called PAPA UKWU or OCHENDO GLOBAL is set to distribute 300 bags of beans, in addition to 1240 cartons of Indomie.
In a statement by his Chief Liaison Officer, Hon Ifeanyi Umere, the bags of beans, cartons of Indomie and other palliative materials will be distributed to the six Local Government Areas that make up the Abia Central Senatorial Zone.
The statement further urged, Wards and Community Leaders from the zone to be at each of their council headquarters on Monday, 27th of April, to take delivery of their own palliatives meant for the vulnerables in their area.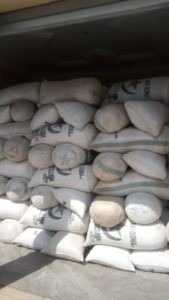 The Local Government Transition Chairmen are expected to give each Ward/Community Leaders, five bags of beans and twenty cartons of indomie for onward distribution to the less privileged in their area.
The Liason Officer stated that Senator T.A Orji, appeals to his constituents to continue to maintain high level of hygiene and other directives as stipulated by the Abia Government and World Health Organization during this period as he believes that this situation calls for serious caution on the part of all.
Further announcement is expected as to know the time for each of the Local Government Areas.