The commercial Capital of Abia State Aba Enyimba city was under a total shut down as a result of the Abia State CONVID 19 Sit at Home to curb widespread of Coronavirus pandemic.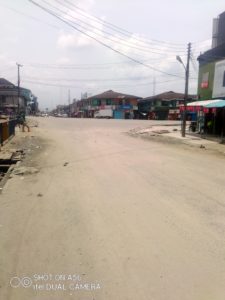 In areas visited by newsmirrorng.com which includes, Ogborhill, Aba-Owerri, Abayi, Umungasi, St Michaels, and NGWA Road. There was total lock down and active Compliance with the Government directives. While the Security Apparatus and the Joint Task Force were are all working in sinergy to maintain the law and order and all positioned in all strategic places exhibiting high level of professionalism.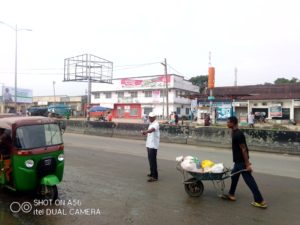 Several, pedestrians were seeing trekking from Bata, Port Harcourt, Factory road, Aba/Owerri Road, NGWA road axis to their various places because of the Lock down.
In some filling stations, eateries, fast foods and hotels visited, there was also total compliance with the the Government directives.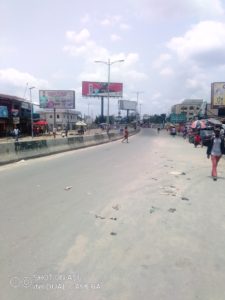 The financial institutions were also at the top of the situation as adequate precautionary measures were in place.