It was a historic and memorable event at the country home of the Isiala Ngwa South Deputy Transition Chairman, Bar Prince Paul Enyioma Okpanku, as he distributed relief materials and half of his March 2020 Salary the widows and less privileged as part of his quota to cushion the effects of COVID 19 in his Ward, Mbutu Ngwa Ward 4.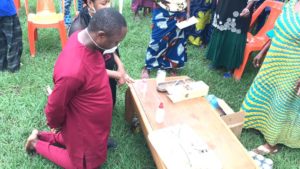 Speaking during the event, Bar. Prince Paul Enyioma Okpanku, told the widows that Gold and silver I don't have but am pleading to you people to accept my little widows might. He advised the widows to follow strictly without any compromise all the Government precautionary measures towards curbing the spread of Coronavirus pandemic which includes, washing our hands regularly with clean water and soap, application of hand sanitizer frequently and maintaining a clean and healthy environment.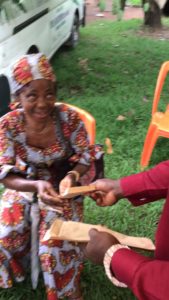 Contributing, the former chairman Isiala Ngwa South council of traditional rulers HRM Eze Paul Okpanku, Ugoeze Promise Okpanku, who doubles to be the parents of Deputy Transition Chairman, advised all to stay safe and follow strictly all the government directives. In his own part, the Transition Councilor representing Mbutu Ward 4 Hon. Innocent Ugorji also advised all and sundry to be safe.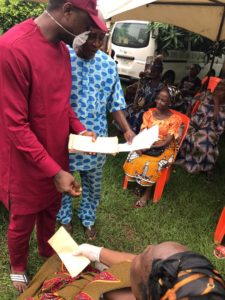 The epoch making events attracted the presence of the President Mbutu Ngwa Political Forum, Hon Egwu onwumelu, SSA to Governor Hon.Victor Nworgu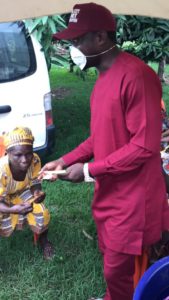 The widows in the part were elated with joy thanked the Deputy Transition Chairman for remembering in this precarious Condition and pray that God will continue to bless him immensely. Speaking on behalf of the widows, Chief Mrs Celina Eke thanked Prince Paul Enyioma Okpanku for his benevolence and prayed God to continue to shower his blessings upon him.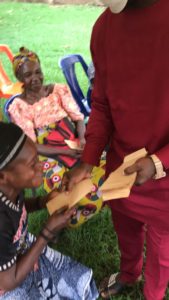 In her closing Prayer, Chief Chinma Chima prayed for God's intervention and protection to stop the widespread of Coronavirus pandemic globally. She also prayed for the Government in Power for God's guidance this trying period of COVID 19