Comrade Lucky Nwogu has made it part of his lifestyle to be assisting the farmers in rural communities every year since 2013.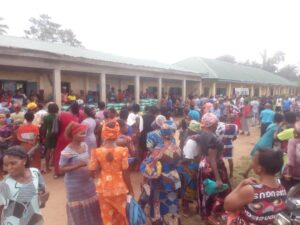 The 2021 edition was flagged off some weeks ago with the women in his immediate community .. Amaputa taking their turn .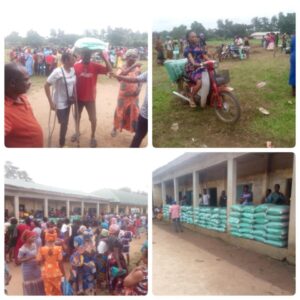 100 bags of fertiliser were distributed and shared among them through his Chief of Staff Hon Okey Dimgba the Councilor representing the good people of Umuoha Ward .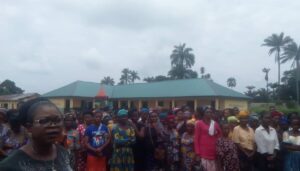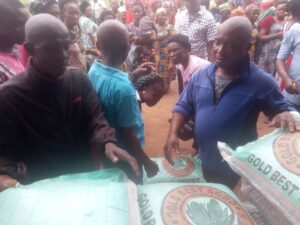 As was announced last week , the free fertiliser distribution was halted at Amaekpu primary school where the women of Umuoha gathered to receive from their beloved son Comrade Lucky Nwogu
As a disciplined man , he dished out instructions to his people(youths) of Nnoko Umunna group to organise the fertiliser distribution to avoid any form of chaos .
Comrade Nwogu while addressing the women of Umuoha through his Chief Of Staff Hon Okey Dimgba , told them to be lover of one another as Christ directs us to do .
He encouraged every woman to be involved in farming at least for the use by their families as things are getting harder by day .
The women in response thanked thanked God for keeping their Son Lucky and prayed God to always protect , prosper and preserve him
Hon Okey Dimgba who represented the donor further said some people will also be empowered to engage in Petty trading and skilled works which will be mentored by professionals .
The train moved to a station waiting to zoom off to meet with the North and South Alliance prayer team of Comrade Lucky Nwogu for them to feel the goodness in Lucky .
Stay safe as we will inform you of the next station the train will stop .
Love All. Onye e nyere ya e nyetu ibe ya
See Video