Chioma Allegedly Moves Out Of David's House
Report shows that Chioma Allegedly Moves Out Of Davido's House. The relationship between superstar singer, Davido and celebrity chef, Chioma seems to have gone from bad to worse as more horrifying truths are revealed. One can only wonder how long they thought it would be kept away from the general public.
More news on their relationship has been brought to the limelight as a controversial Nigerian artist who has now turned Instagram blogger, Tunde Ednut has confirmed the rumors surrounding Chioma, Ifeanyi her child, and Davido.
Earlier, Instagram blogger, Cutie Julls exposed that Chioma has refused to allow Davido to see Ifeanyi but people really didn't buy in till now that Tunde Ednut, a more prominent blogger confirms it. This is has set social media on fire in just a few hours.
It was this same Cutie Julls that disclosed how davido was dating an American model, Mya Yafai just weeks after the award-winning musician was hit by a scandal.
The blogger went on to reveal how the celebrity chef angrily moved out of the house of Davido and refused to let him see his son Ifeanyi since last year September; a situation which has shocked fans to their spine.
READ ALSO: The Headies 2021: Fireboy, Omah Lay, Bad Boy Timz win first-ever award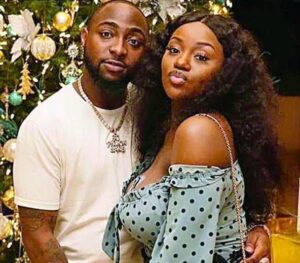 Instagram blogger, Tunde Ednut wrote on his page while trying to reveal what is going on between the pair that he prays not to marry someone that will send him to our early grave or put him in trouble.
He went on to describe the celebrity chef as being extremely wicked and heartless as to deny the father of her child from seeing him.
With his post, he explained that Davido has tried every means to reach out to his son but she has denied him full access and has always fought back in an attempt to push him away from her and her son.
Tunde Ednut seemed really upset as he also described her as a devil, saying only one of that kind would restrict a man from seeing a child they both brought to this world.