I've observed that having run out of viable talking points against the administration of Governor Okezie Ikpeazu, some desperate elements within Abia political opposition are working overnight to manufacture campaign topics from the ongoing remodelling efforts in Ngwa Road Market and Ariaria International Market, both in Aba.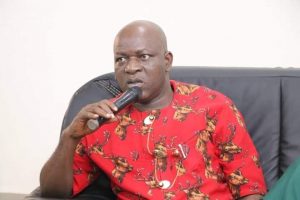 I make bold to state that they will fail again, most comprehensively!!!
Why?
We thought the projects through and built in fail-safe systems to mitigate every single shock that can be expected from such honest effort at making life better for our traders.
1. The projects were planned as public private partnership with developers appointed to handle the remodeling efforts.
2. We emphatically set out to ensure that those who had existing shop allocation do not lose them after the remodeling and we went ahead to publish names of existing shop allottees for public verification and confirmation. No new person is expected to get an allocation in those concerned market blocks/lines until all the existing allottees are reinstated.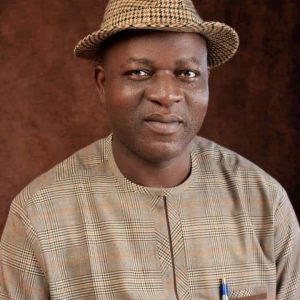 3. In the event that a shop allottee does not have needed funds to pay the relevant reconstruction fee agreed with the developer, we have already engaged banks to offer them soft landing and recoup their money over time.
4. Governor Okezie Ikpeazu also offered N500,000 each to the first 50 returning shop owners in Ariaria after the reconstruction and N200,000 each to the first 100 returning traders in Ngwa road market. The amount offered will be deducted from the reconstruction fees to be paid by those concerned.
5. Determined to ensure that trading activities are not disrupted in the markets, we planned the remodeling in phases with each phase expected to be completed before the next; not more than 5% of total market area in each phase.
6. We also ensured that all displaced traders are relocated within the markets to make certain that they don't stay at home for even one day. All affected traders have been trading without let since we started the remodeling project.
7. The initial plan was to fence off active work areas but the traders approached the government to request that we allow the work areas to be open for obvious trading reasons.
8. Those who have shared flooded A-line Ariaria photos are unaware that they are actually sharing images from active project areas where no trading is going on currently. Even then we deployed water pumping equipment and commenced drains opening and desilting operations to ensure that after every heavy rain the body of water within the project areas are evacuated to allow for safer working environment.
9. While there are no major flooding challenges around the Ngwa road market work area, we have deployed relevant resources to manage the situation at Ariaria work area. Of course, we have no technology to stop rains from falling but we can ensure that there is minimal disruption of work after each heavy rain and we are doing just that.
10. Reconstruction of the road and drains of A-line were suspended because of the effect of the heavy rains. Those familiar with the work area will attest to the fact that Ariaria A-line is now lower than Faulks road where the storm water is expected to flow into and part of our project plan for the remodeling of the market involves lifting the market to a higher level that will permit gradient flow of storm water to the massive drains along Faulks road that in turn empties into waterside Aba.
11. The storm water that accumulates at the A-line work area mostly come from the Enugu-Port Harcourt express way through the Enyimba axis of the market. Sadly, the federal contractors handling that segment of Enugu-PH federal highway reconstruction project failed to include construction or drains in their project design. As a state government we have pleaded for that to be done but nothing so far has come out of it, hence, we had to plan our water management effort independently.
12. The planned drains for A-line have inbuilt underground water collection pits every 100m length of drain and that is aimed at breaking the heavy flow before it joins the gutter at Faulks road.
13. The delay in completing the project on the previous timeline given by the developer was because of the challenge they had in accessing needed funds from their bankers. Work effectively commenced in early April 2022 following the decisive intervention of Governor Okezie Ikpeazu to ensure that at least 3 blocks were completed and the traders returned as quickly as possible.
14. We are actively working on the construction of the 3 major blocks within the work area while work at other blocks are understandably slower. In our bid to protect existing allottees, government resisted the suggestion to ask some traders and market contractors to fund part of the project. We are also keen on ensuring that our quality proposal is actualized end to end as experience has shown that sundry market contractors reduce material quality to make more profits even when doing so endanger traders and shoppers. Our plan protects poor and rich traders as well as safeguards buyers for many years to come.
15. We have a team of independent construction experts made up of structural, civil, mechanical engineers and architects monitoring the project on a daily basis. Their brief is both proactive and corrective in nature. In addition to the above, experts from Abia State Government visit and monitor the projects on a regular basis.
15. We are running a proactive Government under Governor Okezie Ikpeazu, hence, we made sure that only about 5% of the total market areas in Ariaria, and New Market, Aba, are currently under reconstruction. Other parts of the concerned markets are open for business and no single displaced trader is sitting at home because we ensured they were relocated and given alternative shops within the concerned market environment.
16. Ignore those false alarmists telling you how the government closed Ariaria and New Market, both in Aba, and people are suffering. There is nothing of such as the markets are open and even traders displaced as a result of the remodeling were relocated within.
17. None of those desperate politicians will have the altruism to tell you that for more than 30 years it was only the Ikpeazu administration that has successfully reconstructed Ngwa road, Aba and also constructed at least 4 new roads leading to Ariaria International market: Osusu road, Okigwe road, Samek and MCC road, etc. Even Omuma road that was abandoned since I was in secondary school is now under reconstruction using rigid pavement technology.
18. We have already delivered Line 1 in Ngwa road market and traders are returning there as the verification of allocation documents are being concluded. The remaining 2 lines are at various stages of completion with one line set for occupation at the ground floor. The target 3 blocks in Ariaria are progressing well while work on the road and drains will recommence as soon as the rains abate.
19. It is shameful that opposition hirelings share photos from a work area without asking questions all in a bid to deceive the gullible. Anyway, that's the "boys quarters politics" we have confined them to, apologies to Ifeanyi Umere.
20. Anyone that has ever built anything will agree that it is possible for extraneous variables to disrupt planned timelines. The question to ask is whether or not we proactively planned against the unknown variables. We did by ensuring that all the concerned traders had alternatives within the concerned markets to trade until the work is concluded.
21. Let me use this opportunity to again warn that opposition politician that has been working hard to manipulate some traders, I have details of all his activities including meetings and phone calls. Even the video he made against BIR in the name of an innocent group is with me with details of who he paid. Ekpo anyi chota uka onye agbala oso!!!
Thank you for reading this. Now you know why the traders will always vote for PDP…we care about their welfare and factor that into all our plans and projects. Recall that those in the opposition were same people making noise on why we didn't demolish the whole of Ariaria and reconstruct with their friends as contractors. They've built nothing for the people, hence, lack experience and/or they just want to take away those shops from our people without blinking an eye.
-We will never lose focus in protecting our traders.
Nwandugbom is the son of a trader
For publication of your news content, articles, videos or any other news worthy materials, please send to newsmirror14@gmail.com. For more enquiry, please call +234- 808-050-9464 or whatsapp. To place advert, please call +234- 808-050-9464.