Dear friends and loved ones,
Though many have concluded that 2020 iş a year to forget due to the covid-19 pandemic and the socio-economic challenges associated with it but we can only hope for a better 2021.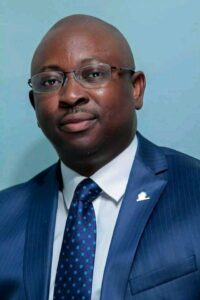 This Christmas season presents a unique opportunity for us to not only celebrate the birth of our Lord Jesus Chris but to thank God for his goodness throughout a very trying year.
May your Christmas sparkle with moments of love, laughter and Goodwill. May the year ahead fill your hearts and homes with good health and prosperity.
We hope that even in the face of challenges and the threat of the second wave of covid-19, the Lord will usher us all into a victorious and prosperous 2021.
Do have a very merry Christmas and a testimony filled 2021.
From Eric and Christiana Opah.