Six months after she was reported to have left for the United Arab Emirates (UAE), First Lady Hajiya Aisha Buhari has returned to Nigeria. The Nation reports that sources inside the State House on Thursday evening confirmed she arrived Nigeria earlier in the day.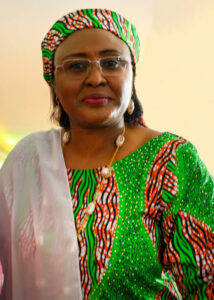 There were unconfirmed speculations towards the end of 2020 she might have relocated to Dubai in the UAE for reasons not disclosed.
While one source had said she left the country for medical reasons, another said she was in the habit of travelling to be with her children each time they are due for delivery.