Newsmirrrrorng.com gathered that Unknown Gunmen operating in the Nnobi area of Anambra State have reportedly kidnapped a clergyman.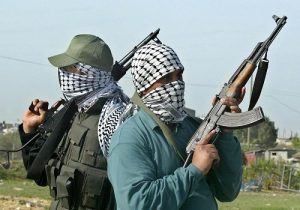 An eyewitness told DAILY POST the incident happened on Tuesday evening, but it is not yet clear if the clergyman was a Catholic or an Anglican priest.
The priest was reportedly abducted at Nnobi Roundabout in Idemili South Local Government Area of Anambra State when he stopped to buy fruits at the popular junction.
According to the source who spoke on condition of anonymity: "The man stopped at Nnobi junction, parked his Lexus RX 300 with plate number Anambra GDD 882 PW while coming from Awka-Etiti.
"He was making a phone call while alighting from the vehicle, and his vehicle was still steaming, when the men swooped on him and picked him.
"The men shot randomly at the junction before taking him away, causing traders to scamper for safety.
"They forcefully bundled him into their jeep, leaving his car on the road before driving off."
According to him, there was no casualty at the scene, even though there was pandemonium during the shooting.
Anambra State Police Command Public Relations Officer, DSP Ikenga Tochukwu, when contacted, said he was not aware of the incident, and that it had not been reported to the police.