Two concepts – automation and innovation – have been identified as possessing the capacity to unlock opportunities for unlimited economic prosperity for Nigeria and Nigerians if exploited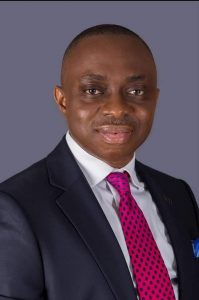 "My view is that the world is getting automated, every single thing we do now is being translated into the world of technology, so anybody who can do automation stands a chance to be very valuable to the rest of the world", says Sir Mac Atasie, an Investment expert during an interactive session with journalists in Umuahia, Abia state
Elaborating further, Sir Atasie defined innovation as "breaking away from the usual way of doing things
_"In my opinion, innovation is the single bullet that will push for success and economic development for our families, businesses, individuals, for a state and a country."_
"Failure to innovate means you keep doing that same thing you have always done and you know that doing the same thing and expecting different result is called madness"
Atasie, who is also a Business Management Consultant and  Chief Economic Adviser to Abia governor, Dr Okezie Ikpeazu explained that his company has applied automation in generating more revenue for several state governments and also plugging leakages in revenue generation systems: "We have created an algorithm, a technology that allows people pay their revenue to governments in bits or 'small, small'. The technology has a means of identifying them, so over a period, the lump sum they would have paid in one instance is broken down into bits and their names or whatever that will identify them is attached, and they pay small, small ( PSS) without pressure
He pointed out that the innovation would solve the challenge of tax evasion as the average Nigerian who earns his income small, small could now pay his/her taxes 'small, small' pointing out that, Nigeria's tax system which expected taxpayers  to pay  tax enblock was responsible for tax evasion.
"To live in today's world, we need to create new things, we need to be disciplined enough to produce those new things and make them available for  people to buy  as well as build environment to produce the new ideas that you have imagined; an environment that will give you the capacity to sale those ideas to the rest of the world
Atasie, who is the  Chief Executive Officer of NEXTZON Business Services Ltd, further added that innovation and action  will lift Nigeria from poverty, "Nigerians have the capacity to change the narratives by thinking more on how to be productive and export to the developed nations of the world"
He thus urged Nigeria government at all levels to train people on how to produce things and export to the developed nations of the world, revealing and stressing that "a poor nation can not generate development capital by selling to poor citizens and that a poor nation can only achieve accelerated growth and development if it can finance its vision"
"Nigerians", he argued must  "innovate their way into peoples' pockets, maintaining that,  It is what you produce for people to buy that gives you the money to live well as a person and gives you the money to pay tax to your government to be able to do great things to make the country to operate as a developed nation.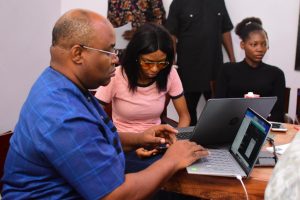 "If you do not produce what people of today and tomorrow need, they will not pay you the kind of money you need.
"To produce what is needed today and tomorrow is a product of innovation, because you are not producing what has always been there, you are producing something new.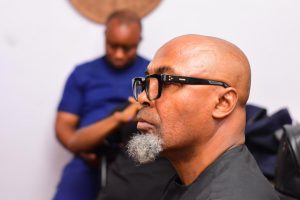 "You are finding new ways of using the new tools we have in our lives today to solve human problems and to provide services and products that people are ready and comfortable to buy because the product you have is nicer to them, more convenient for them and more cost effective to them than the one that was produced yesterday by someone else, that is how life is"

Atasie who answered questions on how the SME potentials of Aba could move from its subsistence level to create unlimited wealth and opportunities for Abians, he said
"We can begin from familiar sectors that can drive the revolution such as leather and garments, agro-processing, improved infrastructural base, solid minerals, natural resources and all of us need to think more on how to be productive, innovative and produce for export to the world", he stressed
Atasie further listed businesses and government processes  NEXTZON Business Services had automated or digitalised including, payment systems like – Fintech, Interswitch, E-Trazact,  agency banking, ABSSIN, for Abia govt,  NIN, Land management system for several state govts, IGR enhancement  among others.
For publication of your news content, articles, videos or any other news worthy materials, please send to newsmirror14@gmail.com. For more enquiry, please call +234- 808-050-9464 or whatsapp. To place advert, please call +234- 808-050-9464.