His Eminence Eze Sir Dr B O Enweremadu PhD, the Traditional Head of Ngwa passes on.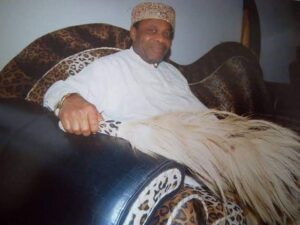 Speaking to news men at his residence Rt Hon C O Enweremadu, The Crown Prince of Ngwa Ukwu Kingdom announced so, earlier today. Eze Enweremadu is survived by his wives, children, grand and great grand children.
The foremost Eze of Ngwa Land joined his ancestors on Sunday January 17, 2021 after a brief illness. Rt Hon C O Enweremadu on behalf of the Ezeukwu Royal House appreciates the presence of the Heads of Traditional Rulers' Council of UkwaNgwa Land ably lead by His Eminence Eze G N Nwabeke (The Chairman, Abia State Council of Traditional Rulers), the Eze In Council of Ngwa Ukwu Kingdom led by the traditional prime minister Nze Jonathan Nwogu, Dr Okezie Victor Ikpeazu (PhD) ably represented by Elder John Nwamgborogwu for coming to commiserate with the family.
In his speech, Governor Ikpeazu described Eze Enweremadu as Pillar of Tradition and Culture of the UkwaNgwa nation. While regretting the irreparable loss Ukwu Lion of Ngwa Land, the governor was confident Ezeukwu left behind legacies and most importantly successors who would most definitely surpass his enviable feats.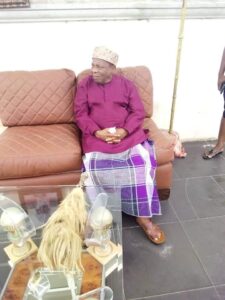 Eze G N Nwabeke on behalf of Nde Eze UkwaNgwa expressed shock on the passing away of His Eminence Eze Dr Sir B O Enweremadu, regretting his death the chairman of Abia State Council of traditional rulers prayed God to give Nde UkwaNgwa and The Ukwu Royal House the fortitude to bear the great loss
His Majesty Eze Harry Ugwuala, Eze O J Ananaba, Eze Ibe Enyerazu, Eze Dr Nwabiaraije Eneogwe, Eze Clement Nwaokonko and many others were present in the event.