All Progressive Congress Osisioma Ngwa Local Government Area at the Local Government Party Office No 133 Aba/Owerri Road Abayi conducted the Party's Local Government Area Congress.
The congress was conducted under the watchful eyes of the Independent National Electoral Commission which Electoral Officer Osisioma Ngwa Mrs J.A.N Okereke and INEC Monitor Mrs Joseph Chima Christiana, the Nigeria Police Force which was led by Amba Joe DPO Osisioma, officers of DSS and Civil and the members of the press. The congress was conducted under an authorized consensus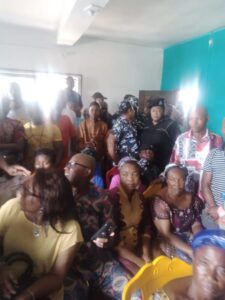 Speaking during the Congress the INEC Representatives informed the party members that they are here today as stipulated by the Constitution to supervise the conduct of the Party Congress.
Engr Mike Ozoemena, Chairman Osisioma Ngwa Local Government Congress and Hon Chief Mrs Blessing Uwaoma Nwokenneya urged the party members to remain committed and not to see the party congress as a do or die affair as all the party members will Carried along.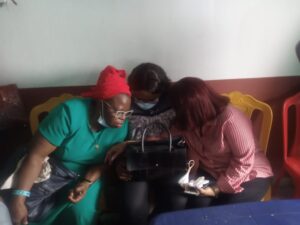 In her speech, Distinguished Senator Nkechi Nwaogu advised the crowd to be dedicated and committed members of the party and effectively and efficiently for the actualization of the Party's objectives, Furthermore, Senator Nwaogu urged all the aspirants not the see the congress as a do or die affair but Support whoever emerges victorious as there is no going to be any imposition of candidates
See Document