To resolve the current underlining misunderstanding between the people from the South East and some authorities in Lagos State following the outcome of the 2023 elections, Igbo leaders in Lagos, Thursday called on their governors and other top representatives to seek a political solution.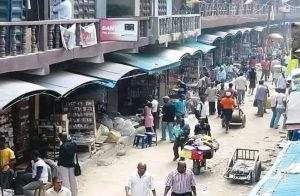 The call came when the leaders had a meeting with the governors of Imo and Enugu States, Senator Hope Uzodinma and Chief Peter Mbah together with the Deputy Speaker of the House of Representatives, Mr Benjamin Kalu and other business leaders from the South-East in Lagos.
Speaking at the meeting, business mogul and Chairman, Chikason Group, Mr Chika Okafor, said: "We are not trouble makers and we also want one Nigeria, let peace reign. We call on our leader in the South-East to seek political solution to the challenges people from the east are facing in Lagos."
On his part, Convener, The New Nigeria Group, Mazi Sam Ohuabunwa said: "Following the outcome of the elections, some feathers have been ruffled and alliances have been threatened and people are beginning to be over sensitive towards what people do.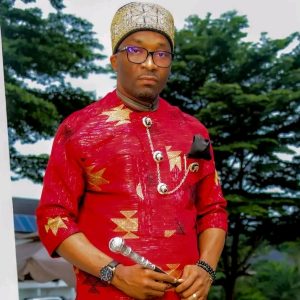 "Also, normal things done by the government sometimes are being misinterpreted. So, Igbo people want a calm place to work and leave.
"We are believers in Nigeria and we are not trouble makers and if there are consequences and misunderstanding that have emanated during the elections, we have said that the time has come for us to repair those relationships so that we can live with each other without hurting each others' lives or businesses.
"This is an opportunity for us to normalise relationship so that the governors can seek political solution to the issues that we have.
Also, President, Igbo intelligentials, Mr. Chris Maduka, said: "Igbo are pragmatic people and what we are seeking for is pragmatic solution. All we want is for peace to reign."
Responding, Governor Uzodinma assured them that every underlining matter shall be resolved as he promised to meet with his colleague, the governor of Lagos State, Mr Babajide Sanwo-Olu on Friday (today).
He said: "I'm happy for this meeting because some of my brothers and friends that I haven't seen for a long time, I have been able to see today. We will achieve whatever message you have sent us.
"Igbo are known for their courage and intelligence. We will select a few people, and have an inner meeting together with the governor of Lagos State in order to resolve the whole issues."
Uzodinma further assured them that all the governors in the South-East region are working hand-in-hand to bring the required infrastructures capable of attracting investors to the states.
He challenged them: "It is time for Igbo to change their style in order to get a result. We need to be innovative, the syndrome of self acclaimed heroes in igboland has to stop because you are not a hero until the society says so.
"The governors of South-East will work and find a lasting solution to challenges facing south-easterners.
"Between now and end of July, five of us with the National Assembly leadership are organising a security and economic summit.
"We will develop Igboland, I can tell you that if the power is restored and South-East is opened to Atlantic Ocean then two or three international airports are ready, Igbo land is already developed."
He begged: "I beg you, let us tolerate each other and show love to ourselves."