All is now set for the official inauguration/opening ceremony of the remodeled Ibom Tropicana Mall by Governor Udom Emmanuel on Thursday, 11th February, 2021.
The Commissioner for Information and Strategy in the state, Comrade Ini Ememobong, dropped the hint yesterday , Tuesday, 9th February, 2021 while addressing newsmen in his office in Uyo, the state Capital .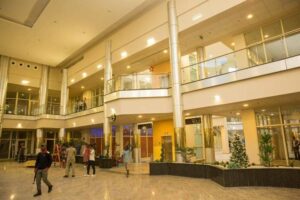 The Commissioner stated that " The Ibom Tropicana Mall is now fully ready for business activities, after the state government had successfully reached a partnership agreement with Nigeria's foremost property investor, Median Infrastructural Company Limited, to remodel and manage the facility " .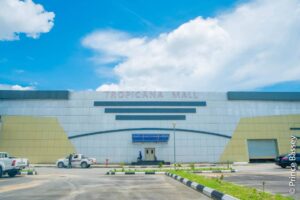 " With this latest development, Governor Emanuel has once again demonstrated his unflinching commitment towards making Akwa Ibom an investors' haven, and today, one of the biggest multinational brands, Market Square and other big franchises are now in Uyo to do business in the mall because of the investor – friendly environment / policies of the Udom Emmanuel's administration "
" As a people and government, we are thrilled at the prospect of experiencing a world class shopping experience with utmost comfort at very reasonable cost, and we are optimistic that our people would take full advantage of the facility and other economic benefits " .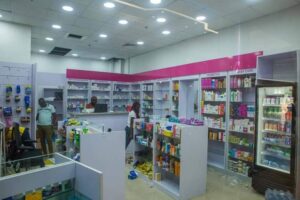 According to the Commissioner, " the commencement of full business activities at the Tropicana Mall is inline with Governor Emanuel's Completion Agenda, particularly in the areas of job creation and human capital development, thus the multiplier effect on the local economy would be humongous and very commendable " .
It could be recalled that following a successful Public Private Partnership ( PPP ) arrangement between the Akwa Ibom State Government through it's Foreign Direct Investment ( FDI ) Office, had earlier entered into an agreement with Median Infrastructure Development Company to remodel / redesign the hitherto moribund edifice into a functional world class shopping mall with an additional mandate to manage and tenant the mall.
While the mall is now redesigned and expanded to sit an enlarged Anchor Box by Market Square, a retail grocery store, there are also multiple shops already occupied by several other big brands and household names in electronics, pharmaceuticals and telecommunications within the mall to make shopping experience memorable for their prospective customers.
Other notable features incorporated into the new design to including: Contactless Doors and Lavatory in compliance to Covid-19 protocols, Children's Play Terrace, CCTV Cameras for enhanced security, Fire Sprinklers in the event of fire outbreak and a lifestyle Lounge for relaxation .