Veteran Nollywood actress, Rita Edochie, has taken to her Instagram account to inform those criticising her over the death of comedienne, Ada Jesus, that they "will be the next on the line."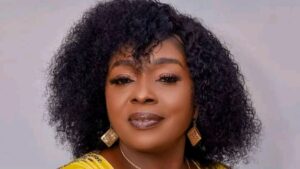 The actress posted a video of a young man who defended her action for not immediately forgiving Ada Jesus when she sought forgiveness for defaming her.
In the caption section of the video, the actress wrote, "For those of you still talking anyhow, you will be next on the line. PUNCH.