The hallowed chamber of the Abia State University (ABSU) Senate, came alive again Wednesday, 27th January 2021, in its 245th regular session, after months of inactivity, occasioned by the global covid 19 pandemic, to witness the unveiling of the vision of the administration of Distinguished Professor O. M ogbulu, as the 8th substantive Vice Chancellor and Chairman of senate.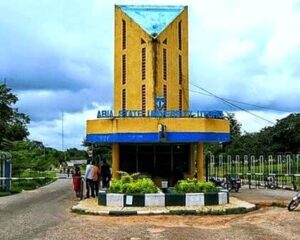 In a document titled, " LET THE CHANGE CONTINUE- MY VISION" presented to senate, Professor Ogbulu commended the immediate Vice Chancellor, Distinguished Professor E. Uche Ikonne for his phenomenal achievements in all spheres of the University administration, and having worked closely with his successful administration, emphasized that the positive change should continue, be sustained, and elevated further to give ABSU that uninterrupted and unbroken threads of development to ensure a long term survival.
He outlined the roadmap and focus of his administration to include: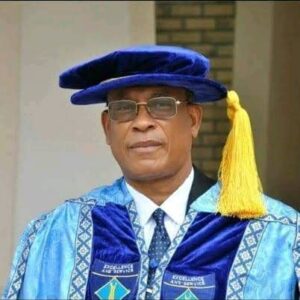 1. ACADEMIC PROGRAMS: Ensuring full accreditation of all existing programs and adding new ones like Aeronautical/ Aviation studies, Insurance and Risk management, Hospitality management and tourism, Biomedical engineering, and Geology, in addition to setting up new institutes.
2. INCREASED REVENUE- Identifying new sources of revenue and reinvigorating existing ones.
3.PRUDENT MANAGEMENT- Intensifying efforts to reduce cost of administration and plugging areas of leakages within the system.
4. PROCESSES AND PROCEEDURES- Designing and installation of key processes and Proceedures aimed at managing scarce resources, including full diglization of records and documentation, Staff training and auditing, upgrading of online delivery of programs etc.
5. PROJECTS- Realization of a comprehensive solar light in all the campuses of the University, construction of new Senate building, more hostel accommodation, modernization of the University medical center, better fencing of the University to enhance security, and others.
6. STAFF WELFARE- Prioritization of payment of Staff Salaries and promotions, while working out a viable, sustainable pension scheme in accordance with pension scheme act of 2014.
The document also covered other areas like improved security and upgrading of sports facilities, stressing that achievements of his administration in these areas will be visible and measurable, while soliciting the support of senate members to move the University to a new level of development.
Earlier, the Vice Chancellor, expressed his appreciation to the Governor and Visitor to the University, Okezie Ikpeazu, PhD, for ratifying the recommendation of the Governing Council and VC selection committee, with the resultant smooth and seamless transition.
Meanwhile, the 245th regular Senate has ratified the resumption of schools on Monday 25th January 2021, and commencement of first semester examination on Monday 1st February 2021.
Senate also congratulated the Vice Chancellor on his appointment, and pledged their support for the new administration.
For enquiry, call – 08080509464