The attention of the Management of Abia Warriors FC has been drawn to the claims of one Daniel Orji who was recently arrested for selling fake eye drops, that he was a player of Abia Warriors FC until he sustained an injury during an NPFL match against Wikki Tourists of Bauchi last football season.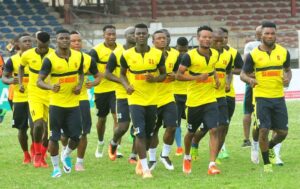 In a release by Chigozie Nwosu, the Media Officer of the Umuahia, Abia state based club states categorically that Abia Warriors FC has never had such a person on her payroll, and does not know the suspect.
It should also be noted that Abia Warriors FC does not abandon its players in the time of injuries, as we provide the best of medicals for them in times of injuries
We do not abandon our players at any point in time, especially when they sustain injuries.