Abia APC is not new to crisis. It has been a case of one step forward, two steps backwards for the party at the centre with it blurred shadow in the state.
Recently, Chief Ikechi Emenike, the Gubernatorial Candidate of APC in Abia State accused Sen. Orji Uzor kalu of anti party activities and supporting his younger brother Hon. Mascot Uzor Kalu who is the Governorship.Candudate of All People Party ( APP).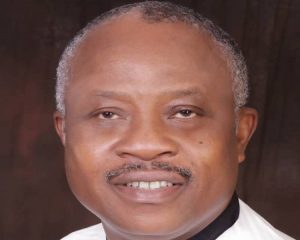 What many may not know is the reason for the crisis that has recently threatened the fragile peace in the party.
Here is the document from Sen. Kalu support group that caused the problem as sighted by www.newsmirrirng.com
Read the congratolatory message from OUK FRIENDS CLUB TO APP.
" We are especially delighted to congratulate you on your emergence as the gubernatorial running mate to Hon. Mascot Uzor Kalu.
We have found this fascinating for a number of reasons:
Your emergence is a stimulant; Ukwa people now, are also into the centre of life, no more obscurity. No more political recession for the people of Ukwa, their common mental capital and mental purpose have been aroused politically. That 'idolatry of number', the 'mathematical majority' in democracy has been replaced with passion for the right of the minority. This is the fairness we know for the land of milk and honey that sustains Abia State.
OUK Friends International, we are advising the people of Ukwa not to see this as a sudden euphoria, but a therapeutic moment; a moment of a welcome basket into Paradise: paradise of fairness, respect, regard, friendship, comradeship, and what have you. Paradise here you are!
Now, would you say Sen. Orji Uzor kalu is supporting his younger brother or a mere goodwill message?