Going through Online Sunday Vanguard of 23rd January, 2022, my attention was drawn to a caption, 'Rumble In PDP Over Dokpesi's Visit'. As one of the Twenty-one Political Leaders that Convened the Peoples Democratic Party in Abia State on the 4th of September, 1998, such a news headline was bound to arrest my interest.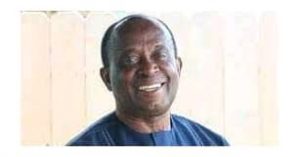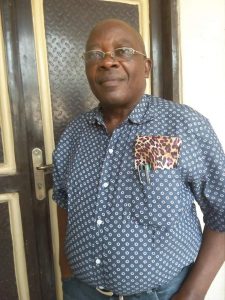 In the course of reading the news item, it became obvious that an Elder I have much respect for in Abia State, Dr Eme Okoro, was the Man behind the caption.
I knew Dr Eme Okoro in 1999 when he was the Programme Manager of Abia State Agricultural Development Programme, ADP. That was when Chief Orji Uzor Kalu was newly sworn-in as Governor of the Abia State. Dr Eme Okoro, Chief M D Ofo and late Sir Bob Ogbuagu were like a tripod in what could be described as the Interior Advisory Structure or Council of Governor Orji Uzor Kalu. Three of them were principally the description and face of Old Bende in Abia State at the early stage of the Administration of Governor Orji Uzor Kalu.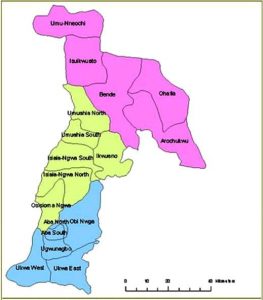 Intelligence allegedly had it then that three of them had strongly cautioned Governor Kalu never to have any form of confidence in any Abian that was not of Old Bende origin. The same intelligence reportedly reminded Governor Kalu that the late first Nigeria's Military Head of State, General J T U Aguiyi-Ironsi, an indigene of Old Bende from Ibeku, was assassinated because of his trust in non-Igbo Military Officers.
Reportedly, it was the three Musketeers that drew up 'the Old Bende Agenda' for Governor Orji Uzor Kalu. The resume of the Old Bende Agenda', according to their projection, was to hold power in perpetuity in Abia State, not minding what Abia Charter of Equity implied. The goal of that invisible Old Bende Advisory Council was to make sure people from Old Aba Division were marginalized, emasculated and ridiculed in whatever position they were given in Governor Kalu's Government.
By the dictates of Abia Charter of Equity, Governor Orji Uzor Kalu should have handed over power to a successor from Old Aba Division. Even Governor Kalu openly agreed to this written understanding at Aba Township Stadium about November 2002 when Chief Reagan Ufomba organized a very colourful and well attended Ukwa/Ngwa Declaration. Unknown to the Peoples of Old Aba Division, all was a deceit.
Therefore, in 2007, Governor Orji Uzor Kalu perfected the Old Bende Agenda sold to him by the trio of Dr Eme Okoro, Chief M D Ofo and late Sir Bob Ogbuagu. Contrary to the intendment and understanding inherent in Abia Charter of Equity , Governor Kalu enthroned another indigene of Old Bende in the person of Chief Theodore Ahamefule Orji, from Ibeku-Umuahia, as Governor of the State in 2007.
It would be recalled that Dr Eme Okoro was among those that had fallen out with Governor Kalu before the 2007 Governorship election. He, however, did not deviate from the agenda of holding power in perpetuity by the people of Old Bende. In pursuit of that horrendous agenda, he was a strong pillar of support for the Governorship Ambition of yet another indigene of Old Bende, Chief Onyema Ugochukwu from Ohuhu in Umuahia.
Yes, Dr Eme Okoro, like Chief Isaac Ogbonna, a 1998 elected Chairman of Obingwa Local Government Council Area, was a founding member of the Peoples Democratic Party in Abia State but he was nowhere near the list of the Twenty-one Political Leaders that Convened PDP in the State.
Lest I forget, I agree with Dr Eme Okoro on his angst against Chief Raymond Dokpesi's childish and irresponsible vituperations against the Igbo. It was tantamount to absurdity for a man of his age and assumed education and possible exposure to have ranted like an uncouth motor park tout.
What in the infantile imagination of Raymond Dokpesi could have led him to a state of complete imbecility for him to infer that no Igbo Man is capable of being President of Nigeria in 2023? Raymond must be suffering from both mental and psychological haemorrhage.
I was privileged to witness the gathering at the superlatively refurbished PDP State Secretariat yesterday where Raymond laboured albeit in vain to market former Vice President Atiku Abubakar for President come 2023. I managed to look at and listen to him askance. To me, he presence was repulsive.
Let me say that the Party Spokesmen in the State depicted maturity in handling the mercenary called Raymond. Each person that spoke said that they have heard what he said and would do the needful on the advice of the Leader of the Party in the State.
As long as I am concerned, unlike Dr Eme Okoro who allegedly claimed that Alhaji Atiku Abubakar is close to him, I am holistically for a Nigerian President of Igbo extraction. I know it is a very herculean task that may even not be realizable now. That is where my conviction places me and that is where I am.
When I was leaving my house in the morning of yesterday, I had told my wife that whatever money that would be given in the name Alhaji Atiku Abubakar that yesterday, that I would not take. True to my wish, when my name was called after the meeting had been rounded off to come and collect money for my transport, I openly asked the Party to keep the money for her use. Am I a Judas?
Back to Dr Eme Okoro! I do not think it is proper for a Man of his age and education to conduct himself in the manner he did, as reportedly captured by the Vanguard Newspapers. Dr Eme Okoro is, at least, a septuagenarian! Must he fume? What he did was merely to play to the gallery.
If, according to him, his appointment with the Chairman of PDP in the State and a former PDP-led Speaker of Abia State House of Assembly, Rt Honourable Asiforo Okere, Ph.D, was 'botched', as matured as Dr Eme Okoro is expected to be, the best approach should not have been to go to the Press and inundate the whole atmosphere with not only abuses at a duly elected urbane Chairman of our Great Party in the State but equally inexplicably giving the erroneous impression that he, on behalf of Abia-North Senatorial District, hoping he is not being backed by the Old Bende, could threaten the Party. This is not the way an Elder, especially an educated Elder, should behave!
Let me take the Crux of the Matter of Dr Eme Okoro's Threats and Lamentations. The first is the issue of Abia Charter of Equity. Without any waste of time, I would like to remind Dr Eme Okoro that it was the People of Old Bende, himself conspicuously inclusive, that erased Abia Charter of Equity from the political register of Abia State. If Governor Orji Uzor Kalu had, as he was expected, handed over the reigns of power to someone from Old Aba Division in 2007, the question of power rotation should not have been an issue in the State today. It simply would be rotating between Old Bende Division and Old Aba Division. No body should hide under the administrative creation of Senatorial Districts to play down on the reality of the Two Major Blocs in the State. If Okezie Ikpeazu, for instance, had chosen his running mate from Isialangwa or Osisioma areas of Abia-Central Senatorial District in 2019, the People of Old Bende Division would have seriously protested against it because they know that, despite creation of Senatorial Districts, Governor Ikpeazu is of the same Bloc with them. It was Dr Eme Okoro and his likes in Old Bende that forgot that no condition is permanent that selfishly thwarted the intended directions and workings of Abia Charter of Equity.
Some people, merely out of pretentious amenesia, claim that the immediate past Governor, Chief Theodore Ahamefule Orji, gave impetus to the concept of Equity in the State by assisting the present Governor, Okezie Ikpeazu, Ph.D, emerge in 2015. Personally, I have never been convinced that Governor Theodore Ahamefule Orji's support was born purely out altruism and patriotism. I am sure if Governor Orji was not interested in going to the Senate in 2015, nothing on Earth would have made him to support an Ngwa Man to become Governor. He did it because he knew that without Ngwa votes in Abia Central Senatorial District, nothing on Earth would have made him to go to the Senate.
The 2015 Governorship election in Abia State was, as every body knows, not, in any way, driven by Equity. Mr Alexander Otti from Arochukwu Local Government Area did not just contest the election, he exhibited wanton desperation in his bid for the Governorship of the State. In the electoral history of Nigeria, no Governor has been subjected to as much litigation as Governor Okezie Ikpeazu was. Even in 2019, the case was not different. So, where lies the Equity Dr Eme Okoro is talking about, even after he had deliberately killed it?
The voting pattern of the people of Old Bende in both 2015 and 2019 leaves no one with any iota of doubt on the wishes and sentiments of the People of Old Bende towards their now claimed Equity.
Dr Eme Okoro's alleged demand for power rotation to Abia-North is, by my own assessment, an unwarranted calculated vain attempt to derride and insult the Collective Intelligence and Sensibilities of the Peoples of Old Aba Division. By his alleged acrimony, what Dr Eme Okoro and those on the same boat with him are fruitlessly wishing to achieve is an inexplicable Governorship Score Card of 24 Years for Old Bende of only Eight Local Government Council Areas and a humiliating and most insulting and embarrassing 8 Years for the entire Old Aba Division ( Ukwa La Ngwa), that has 9 Local Government Council Areas, with five of them being the Economic Hub of the State.
If Dr Eme Okoro is in a reverie, I pray that God would make him cross into the World of reality.
So far, I am convinced that Dr Eme Okoro's voyage will end up in what is known in Literary Appreciation as Fantasmagoria. His dream is completely and irreversibly illusive.
Sir Don Ubani is a former Commissioner for Information and Strategy in Abia State and writes from Asa.
Okwubunka of Asa Gburugburu and Oke Amadi Nd'Asa.
25th January, 2022.