Prof. Uchenna Eleazer Ikonne, the Abia PDP Governorship Candidate, a man of many positive parts is a Professor of Optometry and a politician.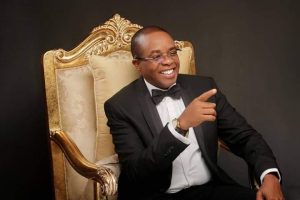 He hails from Agburuike-Nsulu in Isiala Ngwa North Local Government Area, Abia State, Nigeria.
His academic and professional training is a hybrid of local and international disposition.
He received his Doctor of Optometry (OD) from the Manila Central University, Philippines, and a PhD in Environmental Health Sciences from Abia State University, Uturu.
He is a career academic, with a bias in professional clinical practice of vision care services, a consummate Tertiary Education Administrator with over three decades of cumulative experience, and a strong advocate of community mobilization and development.
Before venturing into politics, he has served meritoriously in various capacities including the Deputy Vice Chancellor (Academics) Abia State University, Uturu (2011-2014), Acting Rector Abia State Polytechnic, Aba (2014-2015), and Vice Chancellor Abia State University, Uturu (2015-2020).
He is a veritable asset and partner to a system of governance. He is a disciple of quality education driven by entrepreneurship and skill acquisition.
Prof. Uche Ikonne is a creative thinker with working knowledge of Information Communication Technology ( ICT ).
Prof. Uche Eleazer Ikonne strength and skills:
*Team Player
*Unbundles Intractable
* Solving problems and proffering solutions
* Meets deadline on any assignment he embarks on
*Distinctive verbal and written communication skills
* Outstanding knowledge in management of Human and material resources
* Result-Oriented
* Very accessible and amiable disposition
* String – willed, firm and focused on set goals
#Capacity#
#Cognate Experience#
#Capability#
#Legendary Interpersonal relationship#
Ndi Abia needs Prof. Uche Ikonne.
" Oya ga gwazie ndi yard unu "