"But, when you do a charitable deed, do not let your left hand know what your right hand is doing"
Mattew 6:3
The above Biblical quotation sumerizes the lifestyle of Rt. Hon. Martins Azubuike. If he has ever done any good thing to you – be it in cash or gift, you can never ever hear it from him nor will he tell another person.. He is not the type that will engage in rabble rousing and whenever you hear his good deed to you out there, just know you did, definitely not him.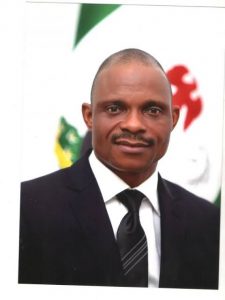 This is the way he chose to live his humble and gentle life – with respect and the fear of God. And whatever you say about him, he leaves same for God, be it positive or negative.
The Boss, your intelligence, calm and gentle nature, maturity and wisdom even in the face of challenges, your unflinching believe in God Almighty have all been a great inspiration to me.
Your warm nature and intellectual acumen endeared you to me, your noiseless political sacacity is out of Africa, your intergrity, moral clarity and interpersonal relation is legendry. All these qualities are rare to find in this clime.
Your passion for professional excellence and mastery of legislative duties has made you one, if not the best law maker that has ever passed through Abia State House of Assembly.
As the first Speaker of the 6th Abia State House of Assembly, the flow of intellectualism and succint submissions were a media delight at every plenary. You were the leader of the Trinity, the others are Rt. Hon. Chikwendu Kalu and Hon. Thomas Nkoro. These three men are gifted in legislative delivery.
May our good Lord continue to bless you and your family. Our good Lord shall connect you to men and women that have regard and respect for intergrity which you proudly represents and ntellectual property that God gave you.
You are a child of destiny, our good Lord has not and can never abandon you.
HAPPY BIRTHDAY SIR