Abia born clergy and Governorship Aspirant of Social Democratic Party (SDP), Amb. Bishop Emeka Nwankpa has called on Abians and Abia residents to join hands with him to recover and fix Abia state for the sake of Abians and secure their future and that of their children.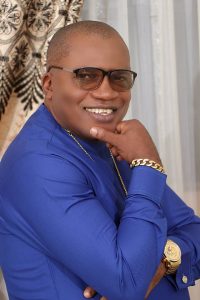 Dr. Emeka Nwankpa said this while addressing newsmen in Umuahia, Abia state capital on Saturday 9th April, 2022.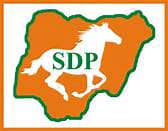 The celebrated Ngwa born Philanthropist expressed shock and disatisfaction that Abia has remained underdeveloped 30 years after it's creation and wondering how one could explain why all the necessary basic amenities are lacking in a state that is supposed to be in the forefront of economic reniassance as the commercial nerve centre of the south East but has unfortunately become a laughing stock in Nigeria.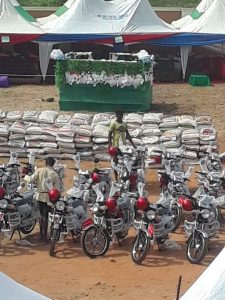 " Abia is one of the oil producing states in Nigeria, but our road networks are the worst in the country, we don't even have a government house, the state is still operating in a rented apartment, salary of workers and pensioners are not paid, infrastructural development is a far cry and we still claim, we have a state"?
" Abians are tired of recycling of old and corrupt politicians who only use and dump our teeming youths that need real help rather than peanut – enough of this retrogression, join me, let us recover Abia from political businessmen and return power to the people and not to a few cabal holding our state to ransom over the years. Yes, we can fix Abia, why not".
" We cannot make the desired change by watching from afar, let us come together to recover Abia. It is our collective responsibility to rescue our state".
Amb. Emeka Nwankpa then called on Abians and Abia residents to join the Social Democratic Party ( SDP), describing it as the only party with the potentials to change the sorry story of Ndi Abia.
He added that, Abians have tried a business man, he failed, they have tried an experienced man, he became the worst failures, they have also tried an academician and a man that parades long academic records and he also failed. Bishop Nwankpa then concluded that; what Abians need is a man of integrity, conscience and someone with the fear of God, boasting that these are his core qualities apart from his sound academic background and philanthropic activities.
" I have a clear – cut vision, courage, firmness, ascertion, belief, knowledge, wisdom, committment and patriotism to recover and build the Abia of our dreams" he added.
Dr. Bishop Emeka Nwankpa therefore called on Abians to shun " Godfatherism" which has killed the state and join SDP to help rescue and fix the state, boasting that the SDP will field candidates in all the 24 state constituency seats, 8 House of Representatives and 3 Senatorial and vowed to take power from the ruling PDP to end the decay in the state.
For publication of your news content, articles, videos or any other news worthy materials, please send to newsmirror14@gmail.com. For more enquiry, please call +234- 808-050-9464 or whatsapp. To place advert, please call +234- 808-050-9464.