We are the global movement and family of the Indigenous People of Biafra (IPOB) ably led by our great leader Mazi Nnamdi KANU. We wish to respond to the recent disgraceful remarks by the retired Chief of Army Staff, COAS, General Azubuike Ihejirika,  where he was attacking the people that made him what he is today and his tribe Igbo, simply because of the  promise by the Fulani cabal in power to make him the next governor of Abia State in 2023. We are disappointed that a retired General like him who should know better can easily turn his back on his people because of politics.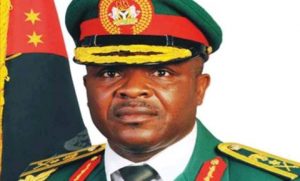 Ihejirika should swear that he was not the one that spewed out the trash below in his infamous write-up entitled: 'FOOLISH IS NOT IGBO':"Even before the new President was sworn-in, the pro-Biafran IPOB group, which had campaigned for the then ruling party in 2014, had started a vicious campaign of hate, abuses and lies against the President-elect, Muhammadu Buhari, and his ethnic group, and the North in general. The disgruntled elites kept supporting and fueling the campaign. It didn't matter that SouthEast was visibly getting more infrastructural development in the fewer years of the present Fed Govt than it got in the longer period of the past ruling party. All that ruled the day were anger, hate, venting the spleen, pull-down-the-roof mindset.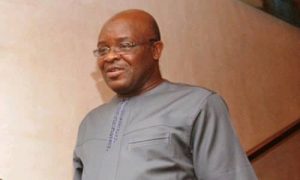 "The IPOB pro-Biafran agitation had been an umbrella for sundry youth criminal groups: armed robbers, cultists, ritualists, fraudsters, drifters, etc. Their common uniting factor is anachist inclination and proclivity for violence, which is justified as a necessary requirement of a "revolution" to first destroy the existing system, and when the "revolution" has succeeded, then you rebuild everything better. The youths were brainwashed on such diet.
The various groups cooperated in sourcing for arms and ammunition for the "revolution", to imbue themselves with greater authority. The disgruntled elites promoted and supported it, as long as it was primarily directed at the Fed Govt and its facilities in the SouthEast. The elites never believed in any Biafran "revolution" though. They knew it cannot happen. The campaign was all provocative rascality, insults and abuses in a running hate propaganda and lies, being juiced with doctored and photo-shopped video clips and a steady flow of fake news. And it was all sweet melody as long as it was directed at President Buhari and his Govt."
Will Ihejirika say the above odium was inserted into the write-up by his Fulani speech writers?Did he put his name on the above paper under gun point or was it a true reflection of his thoughts? Well, let him refute the statement if he were not the author.
Since Ihejirika started insulting IPOB that is fighting the injustice against Biafrans; the PDP party that elevated him to the position of COAS; and the great Igbo nation he should ask somebody like Rochas Okorocha who towed similar path in the past where his slavesmasters left him today after using him to disparage his own people. Ihejirika should be reminded that that governoship position for which he is showing this disgraceful desperation may elude him after all.
Azubuike Ihejirika, since you decided to mention IPOB in your political nonsense, don't forget that nobody fights this great movement and triumphs. You should properly learn the dancing steps of the music you are about to dance. Ihejirika should carefully weigh the implications of his unguarded vituperations.
That spirit that led you to mention IPOB in your Fulani induced ranting thinking you can please Fulani, has brought shame to you because they are ready now to dump you.
Since you want to enter into war with IPOB you have destroyed your political ambition because none of those who tried to sacrifice IPOB on the altar of their political ambition ever succeeded.
IPOB never remembered that someone like you exists because you are nobody in our records. It's a shame that you quickly forgot that the people you are working with now were the same people that pressured former President Goodluck Ebele Jonathan to sack you from office as COAS. Oh, General Azubuike Ihejirika, how you quickly forgot that but for the support and resistance of Nnamdi Kanu and IPOB members, the Fulani cabal would have taken you to the International Criminal Court, ICC,  for killing Boko Haram members.
In case you don't know, the Fulani have not, and will never forgive you for killing their foot soldiers, Boko Haram fighters who  they use  to fight and secure lands and political powers.
Ihejirika we pity you. See how quest for political power has made you to lose the respect you have among Igbo youths. For talking trash against IPOBb and Nnamdi Kanu, you have hurt yourself.
Your anti-IPOB and anti- Nnamdi KANU remarks show you don't know anything about what Biafra agitation stands for in the lives of citizens in the old Eastern region. But be reminded that we have gone too far. Your ranting, envy and joulousy cannot allow you to understand the happenings because you are blindfolded with Fulani promises, thinking they will make you the next governor of Abia State. Be ready for their disappointment.
COMRADE EMMA POWERFUL MEDIA AND PUBLICITY SECRETARY FOR IPOB.