A Coalition of civil society groups in the Abia state under the Open Government Partnership (OGP) raising from her meeting condemns outright, the non-inclusion of civil society groups under the Open Government Partnership (OGP) of the state regarding Project implementation and as well as funding coming from many development partners, including the World Bank in the OGP process.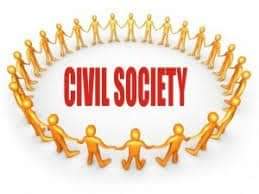 As a Coalition, we deem it necessary to state that Policy implementation by Abia State Government and Abia state Planning Commission without involving the civil society groups is totally against the prerequisites for World Bank's States Transparency Accountability & Sustainability (SFTAS) programme and Open Government Partnership (OGP) both of which allow the states to fully participate and access funds from World Bank for development projects at a sub national level with CSOs playing the oversight Functions.
The Federal Government's Fiscal Sustainability Plan (FSP) requires that actions be implemented by state governments and the Nigerian OGP National Action Plan (NAP) at the state-level, but as a group, it is sad and lamentable that we are not being consulted nor carried along, even after signing in OGP by the Abia State Government in 2018.
It bears repeating that the OGP is itself a co-creation initiative between the government and civil society groups represented at both the national and sub national levels, but a situation where the federal government, through the OGP National Secretariat, leverages same to participate, monitor, evaluate and assess the processes and conditions of the interventions and resource administration in line with Annual Performance Assessment (APA) of the World Bank – which qualifies the states to access grants. The sub national Actors case has a different dimension. The Exclusion of Citizens Actors in Abia state OGP process is anti-people, undemocratic and unacceptable and it is not in the spirit of co-creation. These policies of Government lack inclusiveness which is the hallmark of international engagement by both sub national and civil society groups – paradiplomacy and track two diplomacy.
OGP and SFTAS are performance-based such that to draw from the World Bank facilities is to met conditions like: open budgeting, open procurement, financial reporting, proactive disclosure, diligence report, all which qualify a state to access the facility. The Abia State OGP state Actors on their own, cannot claim to have shown much financial discipline, fair play, transparency, accountability and/or committed to any other indices of drawing grants, when there is no proper tracking, monitoring and evaluation of every resource support so received by the civil society organization
Sub national governments do projects using facilities from the World Bank and other donor support without the knowledge or inclusion of the citizens group. This is largely caused by lack of accountability, communication gap and disconnect between governments and the populace. Accountability entails that governments work in tandem with the civil society organizations/ other Non State Actors towards making efficient use and channeling of development support to meaningful areas that could trigger development and reduce poverty.
What claim do the governments have to openness when their process negates the principle of Open Government Partnership (OGP) where civil society groups are not aware of the ongoings of such governments' activities, regarding how these supports are being put into use .
There is flagrant non adherence to open procurement process and pro active Disclosure, most of the Freedom of information Request sent to various MDAs to access information on the Procurement process wasn't honored thereby negating the principles of Open Government partnership the Government signed on to.
While, for example, ₦43 billion was disbursed among 24 State governments for April 2020 (in third quarter of 2021, Q3 2021) across the federation from World Bank, Which Abia State is a beneficiary yet nothing is known about procurement in the said or targeted areas and other support coming to the state as part of the derivable For signing on to OGP and fulfilling required indices. It is unfortunate the Development partners have join the Government Actors to undermine the position of the civil society organization in the state as Project are conceptualize and implement without CSOs input in the spirit of co creation and open government Partnership(OGP)
This is against all the assumptions of OGP State Action Plan (NAP) and does not tackle corruption as OGP aims to achieve, especially if financial activities of state actors are vague making benchmarking and evaluation impossibility.
.
The governments need to respect the 16-point commitments of the OGP to which they are signatory and as well the 22-point Fiscal Sustainability Plan (FSP) which allows the States to implement 19 areas for Disbursement Linked Indicator (DLI)
The Community needs identified project captured in 2019/2020 Budget was not implemented by the state Actors despite the Resources spend by Development partners PERL to undertake the process through the CSOs support to ensure the process which was democratically done through community members involvement.
Unfortunately few months to the end of the Abia state OGP two-year Action Plan, the steering committee of the State OGP Committee has just meet once and process of engagement of the Government Actors has been closed thereby violating the principles of co-creation and citizens engagement which are the critical components of the Open Government Partnership process
Ahead of the review by the international partners and OGP Secretariat, the Abia State Civil society Organizations' under the OGP as a group will be submitting its shadow reports of the OGP implementation in the State. It is unfortunate to say that the governments Actors have willfully and deliberately excluded the CSO OGP members from the OGP action plan implementation and other oversights in the state. This is a worrisome trend and there is no justification to prove that there is co creation and inclusiveness and even OGP process in the state is in Question.
Signed: ABIA STATE CIVIL SOCIETY ORGANIZATIONS UNDER THE OPEN GOVERNMENT PARTNERSHIP(OGP)
comrade Nelson Nnanna Nwafor
Foundation for Environmental Rights, Advocacy & Development (FENRAD) Co-Chair CSOs/Non State Actors Abia State Open Government Partnership
Mrs Lilian Ezenwa
Public Enlightment Projects (PEP)
Co Chair Citizens Engagement Working Group
Mr. Richard Okoro
Rural Planners
Co Chair Service Delivery Working Group
Dr. Sunny Ibeneme
Health & Rural Development Agenda (HARDA)
Mr. Okezie Nwoko
Rural Welfare International Initiative (RUWII)
Ukoma Angela Nneka
Neighbourhood Environment Watch Foundation (NEW)
Mrs Charity M. Omekara
Aid for Community Sustainable Development Foundation (ACSD)
Godson Ibekwe
Center for Popular Participation and Local initiatives (CENPPALIN)
Pastor Nwokocha Anozie Innocent
Initiative for Ideal Development & Emancipatory leadership in Nigeria(IDEAL-NIGERIA)
Comrade Andy Orji.
Society for Economic Rights & Social Justice (SERSJ)
Assumpta N. Nwakanma
Initiative for Women Empowerment & Development (IWED)
Iheanyi chukwu Isikaku
Abia Self Help Organization
Pst. Alamba W. O
Centre for Economic Studies and Resources
Comrade Chuka okoye
Centre for Human Rights, Advocacy and Wholesome Society (CEHRAWS)
Eld. Dimgba Felicia
Comfort Restoration Foundation for Women and Children
Comrade Henry Nwaigwe
Ndoki Youth Federation and Development (NDYFD)
Hon. Earnest Odinkemere
Ohuru Grand Alliance
Obegu/Ohuru old students Association
Sunshine Uzoma
Ambassador Darlington Kalu
Coalition of business group and Association of Nigeria (COBGAN) Southern chapter
Mary Nwaigwe
Youth Development initiative (YDI)
Udochukwu Roy Adiele
National Youth council of Nigeria Ukwa East Chapter
Stella Nwaohamuo
Women Making Difference initiative
Ogbonna Priscilla
Initiative for Care and Support to the less Privilege (ICASULP
Onyinyechi Joy Nwosu
Vivacious Development Initiative (VIDI)
Egbuna Eunice (Mrs)
Initiative For Grassroots intervention and Development in Education ( I-GIDE)
Comrade Uchenna Obigwe
Nigerian Labour Congress Umuahia,Abia State
Haniel Oji
Rural Alert for Integrated Development Foundation
Stanley onyebuchi
JONAPWD
Mr. Obialor Confidence
Leather Products Manufacturers' Association of Nigeria
Mr. Ikenna
Vision Alive Foundation
Chigozie Oji
Human Advancement & Community Helpers League in Africa (HACHPLE AFRICA)
Barrister Jennifer
Youth Emancipation & Rehabilitation Foundation (YERF)
Iheanyi Alozie
Coalition of Eastern NGOs (CENGOS)
Okorie Udo
Presbyterian Community Services & Development
Grace Unegbu
Youth Leaders Entrepreneurship Advancement Program
Collins Ukpabi
Initiative for Leadership Foundation (ILF
Hawkins Emerueh
Transform Rural Design
Nneka Udonsi
Yalu care Foundation for Women & Youth
And Many others numbering over 70 organizations
For publication of your news content, articles, videos or any other news worthy materials, please send to newsmirror14@gmail.com. For more enquiry, please call +234- 808-050-9464 or whatsapp. To place advert, please call +234- 808-050-9464.