The students of Abia State Polytechnic, Aba, today 23rd September, 2021,were on protest over Operatives of Rapid Response Squad on molestation and rape.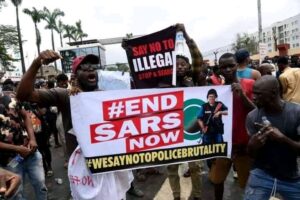 Aba-owerri road axis was shut down by the students protesting today for over six hours.
According to victim friend, she said the victim was cooking when the Operatives of Rapid Response Squad (RRS) in Aba, Abia State invaded their lodge and arrested six of them since they didn't see who they were looking for.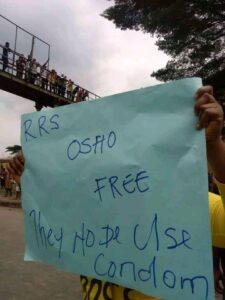 According to her, they RRS took them to Eziama police station Aba, were 3 of the boys were arrested and detained, another boy and a girl was released after ext*rti*n, leaving just her friend, an ND one student of Science Laboratory Technology alone.
This morning she was hospitalized and according to her one of the RRS men ra*ped her while on her period last night and threatened to kill her if she speaks.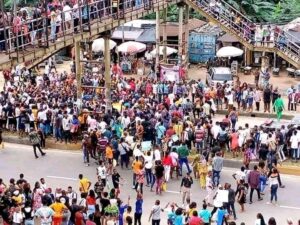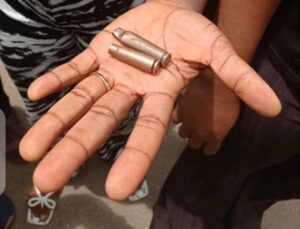 She has just been moved to another hospital for proper treatment and attention, this was an order from the governor's wife.
During the process of the protest, Army and some other men from the Area command where on ground engaging the Students to cease their demonstration only for the team of RRS started shooting sporadically.
Some of the students were injured , some fainted and was rushed to the school clinic about six of them all females and some who they couldn't bring inside the school were taking to the hospital outside the school.
The management has announced a temporary break immediately for a week, this is to enable them look into the present situation rocking their Students and Operative of RRS ABA Abia State