Comrade Ezeama Eze is a vibrant young man that was born to the family of The EZEs( A Royal name) in Isieketa . A graduate of the prestigious University of Calabar.
He is water when it comes to association with youths in lsialangwa South in the sense that Ezeama is the only Youth in lsialangwa South LGA that has virtually no enemy among the youths of lsialangwa South.
Wa………….ter………….. You no get enemy unless the greedy and jealous ones among us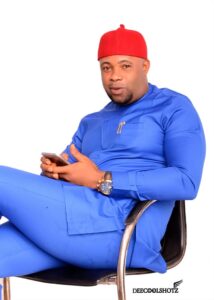 His integration and association with his brothers in lsialangwa South is second to none .
If you want to run a litmus test of Ezeama 's general acceptability in our LGA , just go to any gathering of four and above and mention his name . One good quality in this young man is that he doesn't make noise .
In 2015 , when he wanted to test his popularity by contesting for the ticket of the APGA to run for house of Assembly, he foiled the entire party except for the betrayal he got from a close elder who connived with the power that be in APGA by tarnishing his image just to greeze his palms with a paltry sum from his opponents. Story for another day ………
Ezeama has maintained loyalty and respect for elders and peers .
The windows in his area have been heaving sighs of relieve courtesy of Ezeama.
In commemoration of his birthday today , he installed a Nine hundred metre solar powered street light at Eketa junction to compliment the road constructions done by Dr Alex Otti, Senator Nkechi Nwaogu and the current one by Dr Okezie Ikpeazu.
The solar powered street lights are functional as they will be commissioned today .
The windows in that area are rejoicing internally hoping that their son will also do as usual (Okporoko ahaghi ikpa agwa ga la ugu)
Eze , onye nku , Ama, as you add one year to the numerous years you have spent on earth today , may the glory of God shine upon you and grant you peace that passes all understandings. May you live longer in good health and in the knowledge of God your creator .
Keeping living my great ally .
The pride of lsialangwa South Youths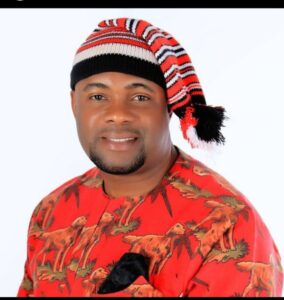 We move ………