In a football tournament, every team that takes the trophy home uses her first eleven in order not to make mistakes .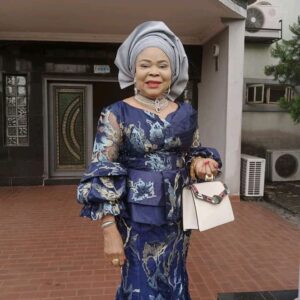 In a relay race , the best way to take the first position is to use sprinters who are capable of covering the space within a shortest possible time .
In a quiz competition, participating schools present their best three students to represent them
In governance , governments that have done well recently have been engaging technocrats
In the National Assembly, most Senatorial districts vote their eloquent sons and daughters who can easily reason and come up with innovations that will better the constituents, but the best is to field people who will be ranking members in order for them to have their representatives as top members of the Assembly.
We have had people represent us in our area but some are exceptional in representation both at the legislative houses and other areas they have worked on .
SENATOR NKECHI NWAOGU has been a great Lioness who has never been in any position without bringing good tidings home.
Daa Nkee cannot go into a place without distinguishing herself because success is inbuilt and inborn in her, invariably it runs in her blood
Most youths have heaved sighs of relief since she became the Governing Board Chairman of the prestigious University of Calabar.
It was in her time that the university produced the first ever female Vice Chancellor which has been replicated in Federal University of Technology. Owerri. What a great pace setter
Before Senator Nkechi Nwoagu's emergence as the Pro Chancellor of a university , having a female as a Vice Chancellor was not fashionable but the great woman has made it something that has come to stay .
While Senator Nkechi Nwoagu was in the Senate, she explored the experiences and the expertise in her which led to the establishment of AMCON for the first time in the history of Nigeria .
It is good for a people to always field their first eleven if they must see a shinning light at the end of the tunnel Senator Nkechi Nwoagu an ample example of the first eleven to be fielded for bountiful result