Do you believe in love and the power of prayers? If you don't, then the story of this young lady will give you a reason to. No matter how your appearance or challenges are, don't ever allow anyone make you feel that you do not deserve the best. You are deserving of love, and don't ever allow anyone make you feel less of yourself.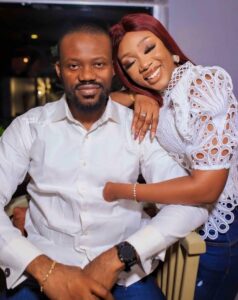 Some years, people mocked Juliet because of her missing fingers. Some said that she might never be able to find a husband, but she prayed to God to put all those people to shame. And two years ago, God answered her prayers, and today she is set to get married to the man whom she describes as the most amazing human being she has ever met.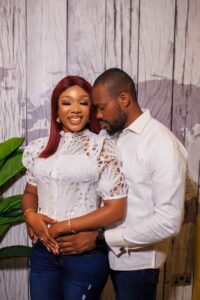 Juliet and her fiance Abuchi recently shared their prewedding photos with Bellanaijaweddings, and she also shared the story of how their journey began.
She said that when she was in the university, every guy wanted to talk to her because she was attractive, but immediately they found out that she had missing fingers they began to avoid her. She added that she was so vulnerable to love that she accepted anyone who appeared to be real, and because of that, she ended up being physically, emotionally and mentally abused, but in the end, all that is history now.
She came across several people who tried to make her feel bad about herself. She recalled an instance when one guy told her that her family would not allow him to marry a woman that has one hand. Another guy's mother also told her that she would give birth to children with missing body parts if she married her son, and other similar stories.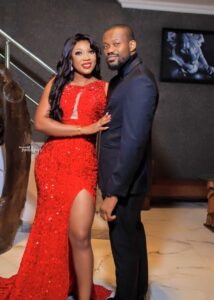 And she decided to take everything to God in prayers. She challenged God to prove all those people wrong, because He's the one that created her, and He heard her prayers. And two years ago God gave her a gift, and told her that how she will use it will bring forth what she was asking for.
According to her, she met Abuchi about two years ago in a store that she buys shoes at the University of Lagos, and from there the fire was ignited. Abuchi made enquiries about her from his cousin, but what he did not know was that she was also making enquiries about him from his cousin's wife. And about a month after that, they had their first date, and after that, they began dating officially. And this month, the couple will be walking down the aisle with each other.
God did not just give her the man of her dreams, He also put to shame all those that mocked her.
The story of this young lady should inspire all those who are hoping on God for one thing or the other. Do not give up, because when the right time comes He will surely make you smile.
You are worthy of love, do not cheapen yourself for people who do not deserve you. When the right time comes, God will bring you that special someone that is perfectly meant for you.
Please wish the young lady a happy married life, and also share the article so that others can be inspired by her story.
Credit: Bellanaijaweddings.