The Executive Chairman, Isuikwuato LGA, Hon. Chima Agbaeze has penned an emotional message to the good people of Isuikwuato LGA over the spate of kidnappings and other criminal activities that has recently bedeviled the Local Government.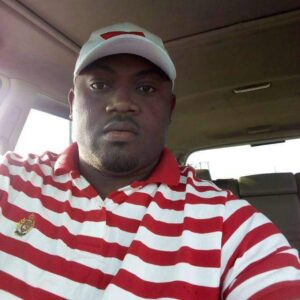 In the message made available to www.newsmirrorng.com reads:
My good people of Isuikwuato local government area, Let me use this medium to address you all concerning the security situation in the council. first, I appreciate all your genuine concerns over the recent kidnapping activities on all the adjoining roads leading to the local government. As you can bear witnesses, this unwholesome act of kidnapping and other forms of criminality preceded my administration and has persisted till this period, which has generated fear and anxiety on Ndi Isuikwuato local government area in particular and other road users at large.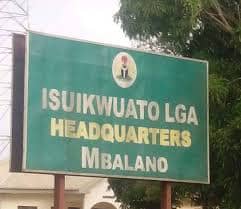 in
Just yesterday, the 28th of January, 2021, the ugly news of a kidnapping saga of a man travelling with some members of his family, along Akoli to Isuikwuato road, which led to his murder rented both social, print, and electronic media, and this is highly regrettable.
I must confess that this gruesome act, condemnable by both God and mankind has added salt to the injury, as the life of the promising young man was cut short due to greed, wickedness, and recklessness of some lazy youths that has resulted to criminality and drug abuse as a means of livelihood.
Let me use this opportunity to commiserate the family of the bereaved young man over the irreplaceable loss, and also pray God to grant his soul eternal rest.
Having said that, let me inform the good people of Isuikwuato local government that the issue of kidnapping and other criminality, going on in different parts of Isuikwuato local government, including Umuahia to Isuikwuato, ABSU to Isuikwuato, and Nunya roads, which has been a reoccurring decimal is giving my administration serious concerns. We have not rested but rather, we are taking series of security actions aimed at curbing the menace, and I assure you, that sooner than expected, the culprits will be brought to book, and a permanent solution proffered to end this ugly plague.
Let me assure you that my administration is fully committed to safeguarding lives and properties of my people, and to this end, no stone will be left untouched towards achieving this security objective.
Today, we had emergency meeting with some Security Chiefs in the local government and some town Union Leaders, we are also working in synergy with the state government, and far reaching decisions have been taken, which we will not disclose here for obvious security reasons, but bear in mind that we have gone far towards exposing the evil men and their collaborators in Isuikwuato local government area, and this menace of Kidnapping, armed robbery, and other forms of banditry will be eradicated.
I plead with you all to exercise patience with us in this period of security challenge, and be assured we will overcome. I therefore remind you that the issue of security is everybody's concern, so I request that you avail us all necessary information that could help in exposing the criminal elements in our communities.
Thank you all for your usual cooperation, and together, we will overcome by the special grace of God.
God bless you!
Chima Agbaeze.
Executive Chairman,
Isuikwuato local government area.