The Senate Minority Leader and one the highest ranking Senators in Nigeria, Senator Enyinnaya Harcourt Abaribe today, in Obingwa LGA, Abia state, officially flagged off massive road construction work in Abia South Senatorial District, his immediate Senatorial zone, starting with Obingwa Local Government Area, Abia state.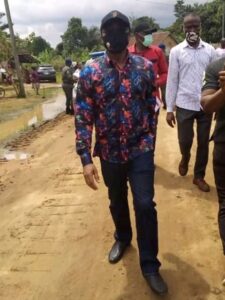 The road construction work will see the massive provision of road infrastructure covering many kilometers with drainages and median where necessary.
Recall that the erudite, vocal and pragmatic lawmaker hails from Obingwa LGA.
Senator Abaribe who has been a noiseless but silent achiever in his characteristic manner and style, but does not like praise singing, and the simple flag off ceremony did not attract huge crowd or funfair.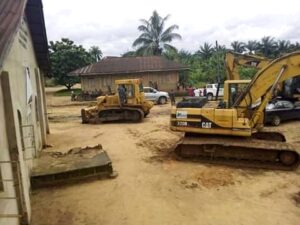 He urged the people to remain steadfast, promising to be a good ambassador to the people of Abia South Senatorial zone and Abia in general.
The Senate Minority Leader who has done so many things in the past which includes and not limited to the creation of employment opportunities, erecting street lights, building of town halls, youth and women empowernment through skills acquisition and provision of start – up business financial assistance to mention but a few.
The Senator, that goes with so many sobriqents like "Otuonu", "Alasaala, "Nma Agha Ndi Igbo, had during the flag off, pledged his readiness to attract more dividends of democracy to his constituents and Abia in general.
See Video