A critical stakeholder and the Convener, All Igbo Youth for Atiku Abubakar – an umbrella body co-ordinating support for Atiku, Mr Ukpai Emma Ukpai, is advising the Ohanaeze Ndi Igbo and other Think-Thank groups, to call for an Igbo Summit to itemize their demands ahead 2023.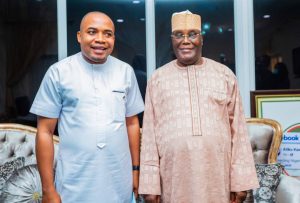 He said this Summit has become imperative as some people in the South-East believe the zone was shortchanged in the primaries of the People's Democratic Party, PDP, stressing that the PDP, as an opposition, did what needed to be done in electing someone prepared to whisk power from the ruling All Progressives Congress, APC as the flag bearer of the party.
Ukpai Emma Ukpai, who gave the advise on Friday while interacting with newsmen in Umuahia, the State capital, said it is pertinent for Ndi Igbo to sit back, highlight their demands in the area of healthcare, poor road network, education, inclusiveness among other deficits, and present these demands to all the Presidential candidates of key political parties for execution.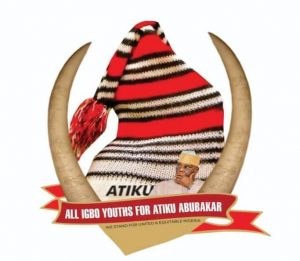 He said the idea behind this is for them to take cognizance of the plights of the zone and develop a template towards addressing the germane issues that is causing disaffection among people of the zone.
Ukpai, who advised the people of south-East to avoid self pity and attaching emotions to politics, also urged Ndi Igbo to build bridges, put their house in order, frowning that after years of playing politics, the zone is still yet to understand the dynamics of politics.
He reminded Ohanaeze Ndi Igbo and other Think-Thank groups, that time is running out for them to play a leading role in galvanizing the zone politically, stressing that time has also come for them to break all barriers, present the zone as being flexible and ready to work with other zones in the area to foster unity and work harmoniously in electing someone that will hear their cries.