The decision by the 17 southern states governors that President Muhammadu Buhari's successor should emerge from their region irrespective of political party has been described as undemocratic which again will put Ndi-Igbo at a disadvantageous political position in 2023.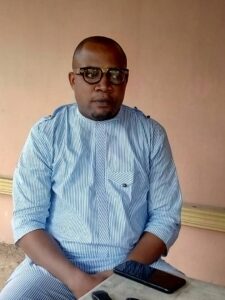 The South-east Director of Atikukawal Media Group, Mr. Ukpai Emma Ukpai, stated this on Tuesday, in a chat with journalists in Umuahia.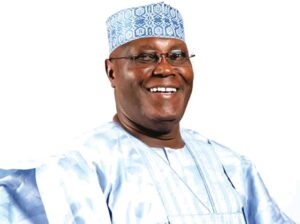 The governors under the aegis of Southern Governors Forum made their position known on Monday in Lagos.
Mr. Ukpai said the decision of the 17 state chief executives was against one of the central tenets of constitutional democracy, adding that every Nigerian has the right to aspire to the highest political office in the country.
According to him, what the country needs at this time is a competent leader that will provide workable solutions to the litany of challenges facing the nation and return the country to the path of growth.
"Nigerians are in dire need of workable solutions and they are looking beyond ethnicity and religious background. We are looking for a competent leader that will rescue and reunite Nigerians".
"The southern governors should realised that we are in a democracy and that every Nigerian is qualified to seek for the people's mandate. Even the governors cannot allow anyone to choose for them who will succeed them in office in their respective states" he said.
The Atikukawal Media Group South-east Director urged the southern governors to allow Nigerians to choose who will succeed President Muhammadu Buhari in 2023 in order to avoid past mistakes.
Mr. Ukpai insisted that former Vice President Atiku Abubakar remains the acceptable candidate in the upcoming election.
He described Atiku, the presidential candidate of the PDP in the last general elections as the beautiful bride, adding that nobody can shut the door against him.
Mr. Ukpai who made it clear that it will difficult, if not impossible for a South-easterner to emerge as the presidential candidate of All Progressives Congress (APC), warned that Ndi-Igbo might again become the biggest loser in the nation's political landscape if they don't support the Atiku/Obi ticket come 2023.
"APC as the ruling party is bound to adopt a zoning formula that will ensure the emergence of a southerner as its presidential candidate and not the PDP which is in opposition".
"An opposition party like the PDP should present its best candidate in order to win the election. I'm a patriotic and honest Igbo man and that's why I'm calling on our people to support the Atiku/Obi ticket that will protect the political interest of Ndi-Igbo" he said.