The Oha Ukwa-Ngwa Congress Incorporated, a socio-cultural and political organisation has endorsed the Abia state Peoples Democratic Party (PDP) governorship candidate, Prof. Uche Eleazar Ikonne as its preferred candidate for the 2023 election.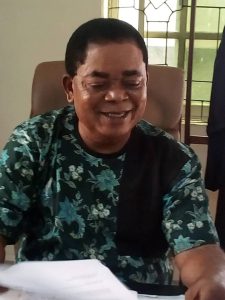 Among the governorship candidates from the Ukwa-Ngwa extraction, the group decided to throw their weight behind Prof. Ikonne because of what they described as his outstanding performance in public service.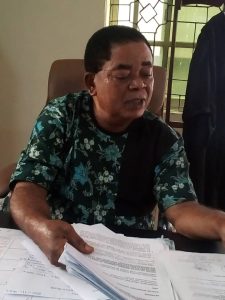 The National President of the Oha Ukwa-Ngwa Congress Incorporated, Elder Barr. Chinenye Emelogu, made this known in an exclusive interview with newsmirror.
Barr. Emelogu who is also the Abia state Commissioner for Joint Projects Implementation said Prof. Ikonne, the former Vice Chancellor of Abia State University, Uturu noted that Prof. Ikonne would continue with the good works Governor Okezie Ikpeazu.
"The Congress is satisfied that the current governor has done well in every area especially in infrastructural development. We also noted that the Governor Ikpeazu needs someone that will succeed him and continue with his good works.
"And for that reason, the Congress resolved after looking at the pedigree of the candidates of all the political parties, we came to the conclusion that Prof. Eleazar Uche Ikonne is the best of all the candidates. Every father wants his children to be greater than him and that's the wish of Governor Ikpeazu.
"He (Gov. Ikpeazu) wants somebody that will really do more than he has done and that's why Abia state PDP decided to select Prof. Ikonne as its flagbearer.
"The Congress passed a resolution adopting him and other PDP candidates in the coming general elections".
The Aba-based legal practitioner who said the Congress would contribute its quota to ensure the emergence of Prof. Ikonne as the next Abia state Governor, disclosed that the group has directed its members to vote for the PDP gubernatorial candidate.
"Prof. Ikonne has so many good qualities and when you want to appoint someone, you look at his pedigree, past records and his achievements. We looked at the past achievements of Prof. Ikonne both as Rector of Abia State Polytechnic, Vice Chancellor of Abia State University and other past records as a public servant and we came to the conclusion that Prof. Ikonne is an achiever.
"The PDP gubernatorial candidate by his track record is going to move Abia state to the next level of economic, social and political development. He is going to build on the achievements of Governor Okezie Ikpeazu".
The Ukwa-Ngwa Congress National President expressed optimism that Prof. Ikonne will win next year's general elections.
"If you were at the Umuahia township stadium on Thursday when the PDP flagged off its state campaign, I had no doubt that Prof. Ikonne would win next year's election" he said.